❀

Release Date: November 19, 2013

❀
Title: Better (Too Good, #2)
Author: S. Walden
Genre: New Adult Contemporary Romance
Their relationship has been exposed, and now their lives are changed forever.

For Cadence Miller, the fast track to adulthood proves intimidating and frustrating. She's a little girl lost—abandoned by her parents and uncertain of her future. She doesn't think she "fits" anywhere. She's eighteen. She wants to be older. And the result is both comical and heartbreaking.

Mark Connelly will do anything to provide Cadence a stable, loving home—to be her protector. But he's just as broken and lost, and his heart won't let go of his past so easily. He knows he must share his secret with Cadence. And he hopes his revelation won't tear them apart. He hopes it will draw them closer, and make their love better.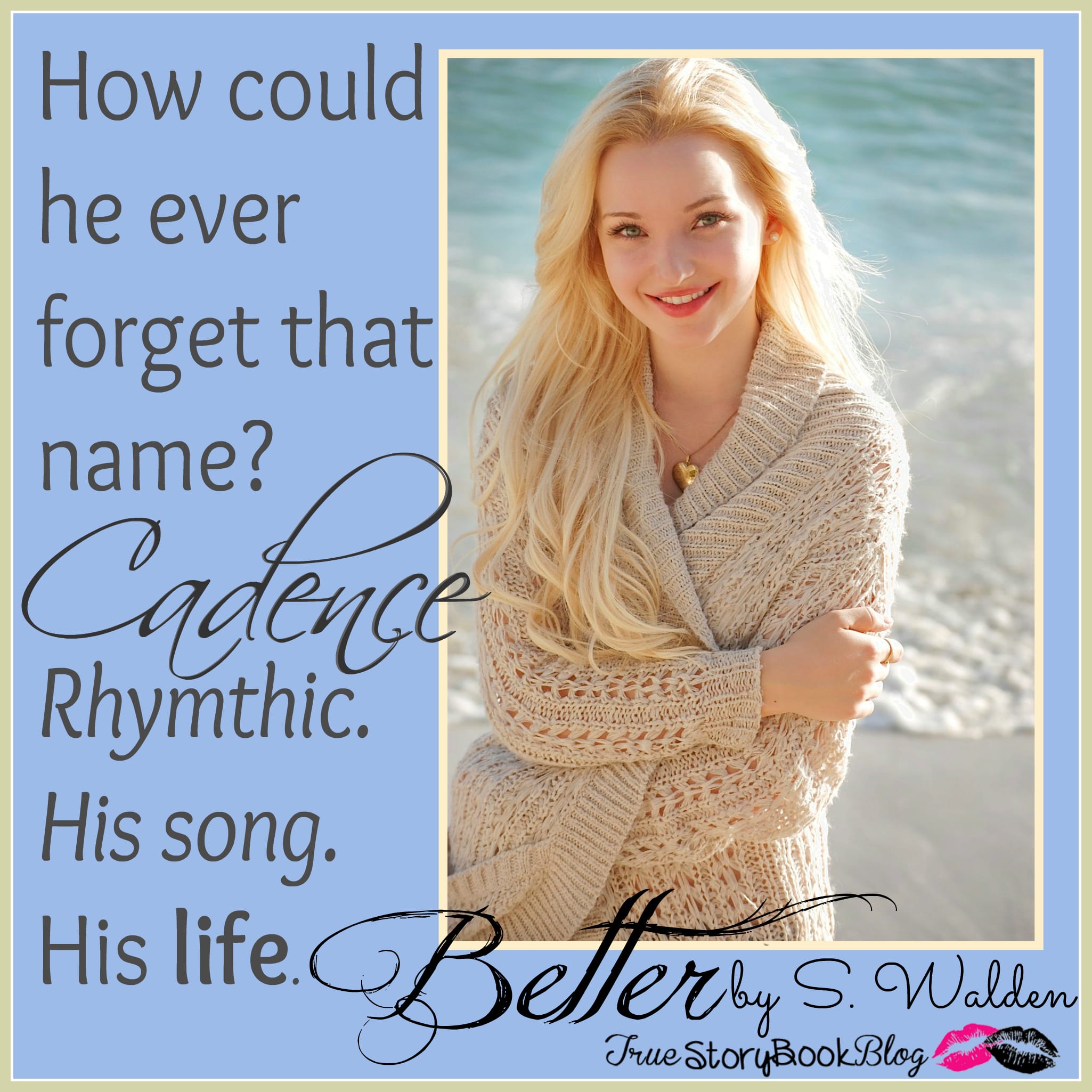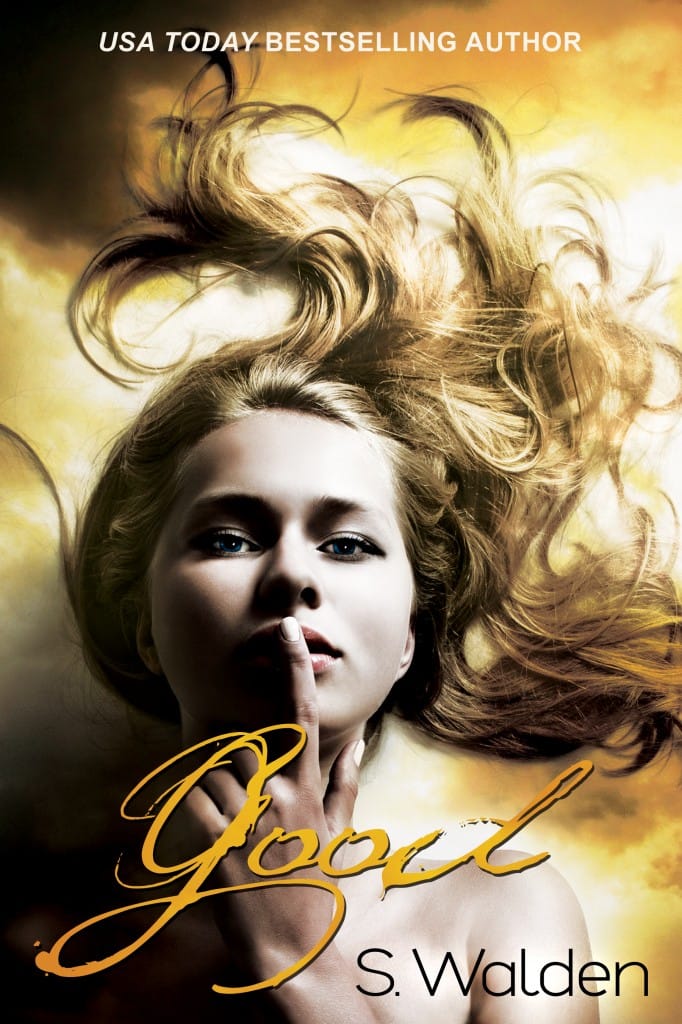 Cadence Miller is a good girl. She just happens to make one terrible mistake her junior year in high school which costs her ten months in juvenile detention. Now a senior, she's lost everything: her best friend, the trust of her parents, driving privileges, Internet access. It's a lonely existence.

But there is one bright spot: Mark Connelly, her very cute, very off-limits 28-year-old calculus teacher. She falls hard for him–a ridiculous schoolgirl crush headed nowhere. She can't help it. He's the only good thing at Crestview High. She doesn't expect him to reciprocate her feelings. How inappropriate, right? But he does. And he shows her.

And that's when her life goes from bad to good.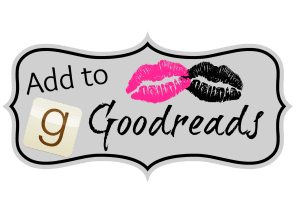 So what happens when Brooke and I sit down with Mark and Cadence?  🙂  Just…you…wait!  **WARNING**  We try and keep things as spoiler free as possible, but there are some details revealed in the interview…so proceed with caution!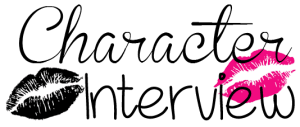 Brooke and I fell in love with Mark and Cadence in Good and Better…well…if it was possible, we love them more now.  One of our favorite scene's is in a roller skating rink – it's a very memorable and special scene, so what better place to meet Mark and Cadence for our interview?  Brooke and I decide to get to the rink early…for purely research purposes.  And by research…I mean we wanted to skate and pretend like we were in the third grade.  Don't judge.  After about 20 minutes when our legs are burning, we remember we're not 8 years old anymore and move to get off the rink, of course just in time for Mark and Cadence to glide thru the door.
We roll over to greet them, the fact that neither of us falls on face is a miracle, and as Mark and Cadence rent their skates, Brooke and I take ours off.  We mosey over to one of the tables by the concession stands where it's a little quieter for our chat.  After catching up with them on what's been going on, Brooke and I share a knowing glance…it's time to pick their brains.
Brooke:                       "Thank you both for meeting with us…we're so excited for everyone to get the rest of your story!"
Cadence:     "We are too!"
The bright, cheery smile on Cadence's face is contagious, Brooke and I can't help but smile back at her.  I glance over at Mark and his kind eyes and warm smile are fixed right on her.   Awww…
Lisa:                 "Alright, well let's get to it!  What's the hardest lesson you've learned?"
Cadence:     "I can only choose one? Ha ha. Seriously, though, I think the hardest lesson was learning that my choices severed my relationship with my parents. Yes, I realize they're not the best parents in the world, but they're still my parents. No one wants to have a bad relationship with her parents, and I'm no exception. Of course, at this point, I wouldn't even say that it's a bad relationship. It's just nonexistent. And that makes me sad."
Brooke:                       "That makes us sad too!  It's a tough lesson to learn and very unfortunate.   On a happier topic, can you imagine your life without Avery?"
Cadence:     "Never. I thought I had a friend for life in Gracie. I really did. And then I messed up and learned what it meant to have a true friend. I admit that in the beginning I didn't think Avery and I would become so close. I didn't think she wanted to. I'm so happy I was wrong! She is the best friend a girl could ever have. She stuck with me through all the mess that happened with Mark and gave me much-needed advice. Underneath all that selfishness and smartass attitude is a girl with a huge heart. I'm really lucky that she trusted me with it. She is a true friend for life."
Lisa:                 "You can definitely see that ya'll have a very strong friendship.  Here's a good one…summarize Mark in one sentence." 🙂
Cadence:     "Mark is all man." 😉
Brooke:                       "Ooooh!  Nice!  We approve.  Going back to what you were saying earlier, do you wish things were different with your parents?  If there is one thing you would say to either of them what would it be?"
Cadence:     "I've come to terms with the distance between my parents and me. There's absolutely nothing I can do to make them accept me now. It actually reminds me of this old Caedmon's Call song where they sing, "I can lead a horse to water, you can even make him drink. But you can't change his point of view." We're at an impasse. They will always believe that I'm wrong—that the choice I made to be with Mark, to develop my relationship with God apart from church culture is sinful, immoral, whatever you wanna call it. I can't change their point of view. So I have to move on and embrace those in my life who love me and accept me."
Lisa:                 "Good plan – and we love and accept you! 🙂   Alright, we're not going to lie…we are not big fans of Michael and Carrie.  But we are also nosey, sooooo…what ever happened to them?"
Cadence:     "That's a really good question. Neither one of them reached out to me after that frat party incident. I don't know if Mark scared them or if they just didn't care enough. Michael never spoke to me again in class and even changed seats. And I'm totally okay with it."
Cadence shakes head at the thought.
Cadence:     "Man, that was a really embarrassing time in my life! And I'll just say it: I needed a rescuer. Yes, ladies, I needed someone to rescue me from all those terrible mistakes I was making."
Brooke:                       "I know who rescued you!"
Lisa:                 "Oooh!  Oooh!  Me too!"
Cadence leans over and kisses Mark's cheek.
Brooke:                       "And speaking of Mr. Rescuer, it's your turn Mark."
Mark:              "I think I'm ready."
Brooke:                       "Alright, you asked for it…and we're not going easy on you!"
Mark straightens up in his seat.
Lisa:                 "Okay, we've got to  get this out there – you must have the most patience of any man…ever.  Where did you find the strength to deal with Cadence and her…antics?"
Mark:              "I had to constantly remind myself that I kept a huge secret from her. One that embarrassed her because I made her look foolish in front of everyone who knew. That was wrong of me. And I might have thought there was something wrong with her had she not reacted the way she did. Now, saying that, I could have gone without being punished for two straight months. But then again, I took care of it."
Mark winks and Brooke and I giggle.
Cadence:     "Mark!!"
Cadence all but squeals as she blushes profusely.  This doesn't help the giggle fit going on between Brooke and myself.
Mark:              "Well, I did."
The devilish grin he wears does everything to take Brooke and I from giggly to swoony.  Hmm…what antics could we do to get punished?
Brooke:                       "Speaking of that…there is a very specific scene that we do not want to spoil for everyone…but we need to get your take on this.  Where did you come up with the idea?  Did you have a backup plan if it didn't work out?  What were you thinking/feeling?   It's a pretty ballsy move, what would you have done if it back fired?"
Mark takes a deep breath, as if preparing for battle instead of answering one of our silly questions.
Mark:              "I know there will be readers who take major issue with that scene, but as Cadence said earlier, I'm all man, so I really don't care. It needed to happen for a variety of reasons. And I thought long and hard about these reasons before I did it. I didn't just storm into the room without a plan. I'm not that kind of guy. I'm controlled. I'm pragmatic, and I don't do things without thinking them through. Well, back up. The classroom closet incident happened without much thought. Bad judgment call, I admit. But back to the incident you're speaking of: I didn't have a backup plan. I tried to think of one, but I realized that there couldn't be one. What I did was either going to restore our relationship or sever it forever. So there couldn't be a backup plan. As for what I was thinking and feeling?"
Mark turns to look at Cadence who's hiding her face in her hands, shaking her head from side to side.
Mark:              "Well…I thought what any man would think: I'm doing this. I'm making a point. I hope she gets it and loves me afterwards. And, I'm totally turned on."
Though barely audible, Cadence mumbles,
Cadence:     "Oh my God…"
As she removes her hands from her face, her jaw gaping open, her eyes wide as saucers – it takes all our strength not to laugh – but Mark is being kinda serious…so we swallow down our giggles.
Mark:              "If it would have backfired, I don't know what I'd have done. Seriously. Cadence is my life, and I don't say that lightly or dramatically. I say it with conviction. I don't believe for a moment that we weren't meant to be together. Otherwise I wouldn't have pursued her. So if she would have walked out the door after I did what I did, that would have been the end for me."
Awwww….excuse us while we swoon some more.
Lisa:                 "Wow…I don't think we were expecting such a…thorough answer.  You kind of just rocked our faces off."
Brooke nods in agreement, Cadence rolls her eyes and Mark has a smug smile.
Lisa:                 "Summarize Cadence in one sentence."
Mark:              "Cadence is my song."
*Swoon.*
Brooke:                       "You never wavered in your feelings for Cadence.  Not once.  What made you so sure?  When did you know? How did you know?"
Mark:              "The light went off. You know when you have those moments of total clarity? That was it for me when I saw her face on the side of the road. I knew she was supposed to be mine."
Really?  I'm pretty sure that if Brooke and I survive this interview we will be a swoony pile of mush on our way to swoonville.  Mark is ah-maze-ing!
Lisa:                 "So…both of us are going to ask this question…"
Brooke:                       "Yes…we're very curious.  How are things in the oral department?"  😉
Lisa:                 "Have Cadence's skills improved?"  😛
Mark busts out laughing and Cadence doesn't even bother to try and not squeal.
Cadence:     "Oh my God!"
Her face turns bright red and she collapses on top of the table, covering her head with her arms and hands, as if she's hiding from the embarrassment.  This doesn't help…now Brooke and I are laughing with Mark.  When we all finally stop laughing, Mark finally answers.
Mark:              "Well, I always thought it was great—even in the beginning when she was learning. One of my favorite things about Cadence is her honesty. So raw and out there. So simple. Just simple truth. I love that she doesn't try to be anyone she's not. I love that she trusts her inexperience with me. It's the biggest turn-on ever."
OMG…leave it to Mark to turn one of our dirty questions into yet another swoontastic moment.  Love. Him.  He slowly coaxes Cadence to come out from hiding, whispering in her ear as she rises up from the table, a coy smile on her lips.  Lucky little shit.  😛
Lisa:                 "Well…now we get to question both of you together!  What are your favorite five things about each other? (physical, non-physical, whatever!)"
Cadence:     "Well, I like how Mark takes care of me. I don't worry. I used to worry a lot when we were sneaking around. I didn't know what would happen, and then the worst things happened, and it intensified my anxiety. But once the dust settled and I really focused on my relationship with Mark, I realized that he's a provider through and through. I don't have to worry about anything because he takes care of me. I trust him. And I love his eyes. I can look straight through them. They don't hide anything from me."
Mark:              "Like I said before, one of my favorite things about Cadence is her honesty. If she doesn't understand something or is inexperienced in some areas, she doesn't try to put on an act. She's open with me about her insecurities. She trusts me with her vulnerability. I love that. And I love her hair. I can't explain it. I'm so glad she lets me touch it. I couldn't be with a girl who didn't let me touch her hair."
Brooke:                       "What's your deepest regret?"
Mark:              "Not telling Cadence my secret from the moment we started seeing each other. That was a monumental error."
Cadence:     "Holding on to resentment for so long after Mark revealed his past and asked for forgiveness. That was another hard lesson for me, and my biggest regret. I don't believe you can forgive someone at all if you hold on to feelings of fear, anger, and hurt. That's fake forgiveness. And that's not love. I had to learn to let go. He helped me learn how to. And now, it's not even something I revisit in my heart. I don't dwell on it. I've truly forgiven him, and it feels amazing."
Lisa:                 "Good answers!  Favorite memory?"
Cadence and Mark look at each other and at the same time say,
Both:               "Our first kiss."
It's sickeningly sweet and I want to hug them and slap them at the same time.  Mostly hug…but they are so that couple that you love to hate.
Cadence:     "Oh jeez. Aren't we just the cutest?"
She laughs and Brooke and I laugh with her – if she could read minds, she would really know how funny that was! 😀
Brooke:                       "Y'all kind of are though. 🙂  What do you consider the others worst flaw?"
Cadence:     "Mark can be a control freak. Sometimes that's fun, but other times not so much. I'm trying to teach him how to relax and just go with it."
Mark:              "I think Cadence's insecurity. I hate to say that's a flaw, but it's debilitating. I want her to have more confidence, but I know the issues of abandonment by her parents and friends have left this impression on her heart. I know it'll take time to heal from that, but I want her to know how amazing she is—her heart, her kindness, her adorableness. I don't want her to live life unsure of herself. I want her to embrace it and be confident."
Lisa:                 "What's your biggest pet peeve about the other?"
Mark:              "The glasses. Okay? She's doing a lot better, but I still find half-full glasses sitting around the house."
Cadence rolls her eyes openly at Mark.
Cadence:     "Whatever. I'd say my biggest pet peeve is Mark thinking he's always right. Give me a break. Whenever he tries to play that I'm-ten-years-older-than-you card, I rip that shit right up!"
Lisa:                 "Good for you!  Age doesn't always mean he's always right!  😛  Okay, let's try a little game of either/or…High School or College?"
Mark:              "High school, for the obvious reason."
Cadence bursts out laughing and chimes in,
Cadence:     "Same here."
Brooke:                       "Chocolate or Vanilla?"
Cadence:     "Chocolate."
Mark:              "Vanilla."
Lisa:                 "Hard or Soft?"
Mark:              "Did you read the story?"
Cadence:     "Ditto."
Brooke:                       "Good point.  Books or Movies?"
Cadence:     "Both."
Mark:              "Books."
Lisa:                 "I knew we liked Mark for a good reason.  🙂  Avery or Dylan?"
Cadence:     "Avery."
Mark:              "Both."
Brooke:                       "Fast or Slow?"
Mark:              "Slow."
Cadence:     "Same."
Lisa:                 "Soda or Tea?"
Cadence:     "Soda. I freaking hate tea."
Mark:              "Orange Crush."
Brooke:                       "Well…it's not 'soda', it's pop…"
Lisa:                 "Don't start!"
Brooke rolls her eyes at me.
Brooke:                       "Whatever…experience or Inexperience?"
Mark:              "I'll take inexperience any day."
Cadence:     "You just want to own me."
Now it's Cadence's turn to rolls her eyes at Mark.  We're just an eye rollin bunch over here.
Cadence:     "I like experience when it's appropriate. I could have gone without hearing all the shit about my immaturity just because I wasn't experienced in bed. Hello. I was seventeen. Was I supposed to have slept around with a ton of guys—"
Mark:              "Honey, it's okay."
Cadence huffs.  Brooke and I smile at her indulgently – she's so cute and flustered.
Lisa:                 "Loud or Quiet?"
Mark:              "Quiet."
Cadence:     "Quiet."
Brooke:                       "Well, we've come to our last set of questions, rapid fire – just tell us the first thing that comes to mind. Roller skating?"
Mark:              "Forgiveness."
*Swoon*
Cadence:     "Total fear."
Lisa:                 "Dylan?"
Cadence:     "Player."
Mark:              "Lifelong friend."
Brooke:                       "School?"
Mark:              "She can have all my money."
Cadence's grin lights up the room.
Cadence:     "I can have all his money."
Lisa:                 "Carrie & Michael?"
Mark:              "No comment."
Cadence:     "Not the greatest friends."
Brooke:                       "Ollie?"
Mark:              "Cool dude."
Cadence:     "The best brother a sister could have."
Lisa:                 "Forgiveness?"
Mark:              "Bent over a bed."
Cadence gasps.
Cadence:     "Mark!"
Mark:              "Well, it fits."
Cadence:     "You're as bad as Avery."
Brooke and I are bent over the table, clutching our stomachs and laughing.  OMG – that was priceless.
Brooke:                       "Avery?"
Mark:              "Trouble."
Cadence:     "BFF."
Lisa:                 "Now come on Mark, she wasn't that bad, you wouldn't be where you are with Cadence without her."
Mark shrugs but I see the smile he's trying to hold back.
Lisa:                 "Trust?"
Mark:              "Roller skating."
Cadence:     "Ditto."
Brooke looks at Mark and asks,
Brooke:                       "Cadence?"
Mark:              "The sweetest thing."
I catch Cadence's eye and ask her,
Lisa:                 "Mark?"
Cadence:     "My favorite person."
Brooke:                       "All right, last one, and the most important one…Love?"
Mark:              "Learning every day."
Cadence:     "Acceptance."
Awwww….  Yes, it's possible, they totally got cuter.  We chat for a little while longer, getting the scoop on Dylan and Avery *cough cough* spin off! *cough cough*  After a while, Boom Boom Boom by Outhere Brothers comes on.  Now…this is Brooke's and my jam!  (Don't judge us!)  So we squeak and throw on our skates as fast as we can, all the while Cadence and Mark laughing at us while we're probably making a spectacle of ourselves.  We don't care…this is how we roll.  We get out on the rink in record, Mark and Cadence aren't too far behind us.  Cadence is still a little wobbly and unsure but Mark is so patient with her (shocker!) and it's endearing and cute.  We have a fabulous afternoon skating and laughing and not acting our age…at all.  Mark and Cadence invite us back over to their place to have wine and play cards with Avery and Dylan – sweet!  #CouldNotHaveHadABetterInterview – hahaha!  Made a pun!  😛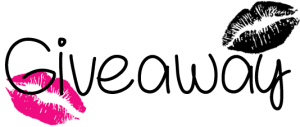 Click here for a Rafflecopter giveaway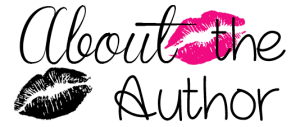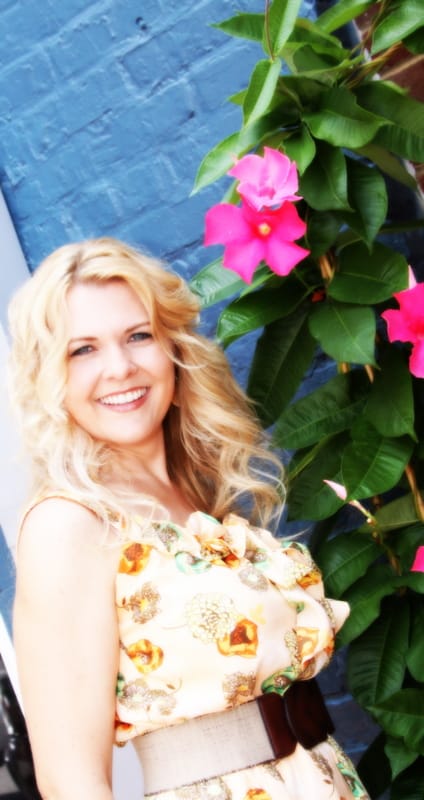 S. Walden used to teach English before making the best decision of her life by becoming a full-time writer. She lives in Georgia with her very supportive husband who prefers physics textbooks over fiction and has a difficult time understanding why her characters must have personality flaws. She is wary of small children, so she has a Westie instead. Her dreams include raising chickens and owning and operating a beachside inn on the Gulf Coast (chickens included). When she's not writing, she's thinking about it.
❀
Connect with S. Walden
❀