Title:     Forever With You  (Fixed Series Book #3)
Author:     Laurelin Paige
Genre:     Erotic Contemporary Romance
Release Date:   January 14, 2014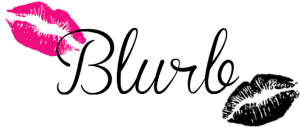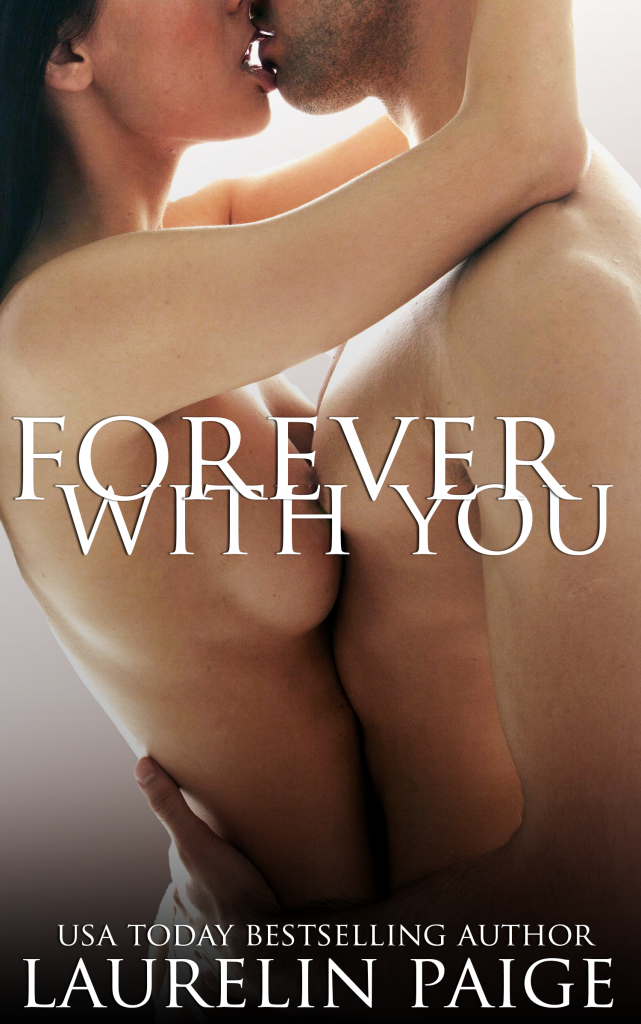 Alayna Withers relationship with Hudson Pierce has tested both her and his ability to trust. They decide that the only way they can move forward together is with open doors and transparency. It won't be easy for the scarred lovers, but they're committed to each other more now than ever. Alayna, in particular, has grown through their trials, and has emerged more confident and faithful to the man she loves.

But while the pair is focused on the future, their past shows up again to threaten their fragile bond. Promises that were made are broken, and Alayna learns that Hudson still has very potent secrets—secrets that will tear them both apart. As much as she feels for him, her ability to forgive and forget is tested beyond her limits.

Even though she found the only man who could fix her, a forever with Hudson seems more and more out of reach.

O.M.G. the Fixed Series by Laurelin Paige is one of my favorite series of all times.  Hudson Pierce is a force and he is something to be experienced, let me tell you!  Have you read the first two books, Fixed On You & Found In You?
Title:     Fixed On You  (Fixed Series Book #1)
Author:     Laurelin Paige
Genre:     Erotic Contemporary Romance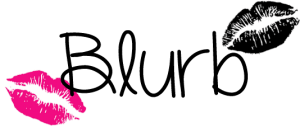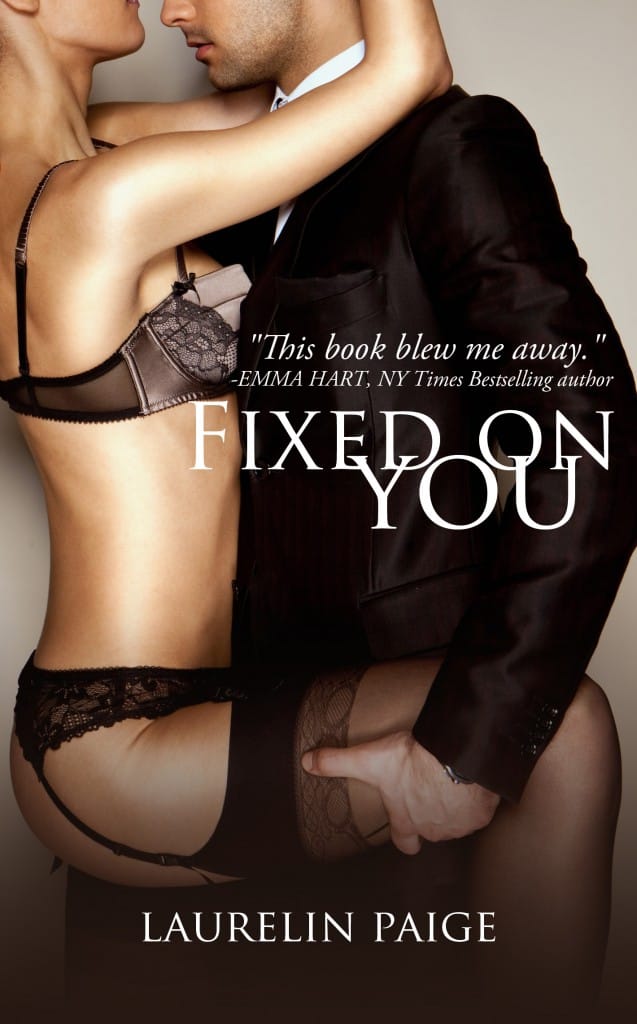 Stalking and restraining orders are a thing of Alayna Pierce's past. With her MBA newly in hand, she has her future figured out – move up at the nightclub she works at and marry the manager, David. He's perfect for her because, although he's attractive, he doesn't get her all turned inside out and upside down like some other men have. It's a safe plan, one that assures she'll remain in control of her obsessive love disorder.

But what Alayna didn't figure on is Hudson Pierce, the new owner of the nightclub. He's smart, rich, and gorgeous – the kind of guy Alayna knows to stay away from if she wants to keep her past tendencies in check. Except, Hudson's fixed his sights on her. He wants her in his bed and makes no secret of his plans to seduce her. Avoiding him becomes impossible after he offers a business proposition Alayna can't turn down and she's drawn further into his universe, unable to resist his gravitational pull.

Soon Alayna's charmed by Hudson in every way possible and the control over her old behaviors slip. When she learns Hudson has a dark history of his own, she realizes too late that she's fallen for the worst man she could possibly get involved with. Or maybe their less than ideal pasts give them an opportunity to heal each other and finally find the love their lives have been missing.
Title:     Found In You  (Fixed Series Book #2)
Author:     Laurelin Paige
Genre:     Erotic Contemporary Romance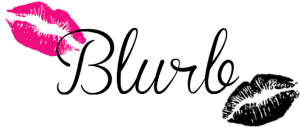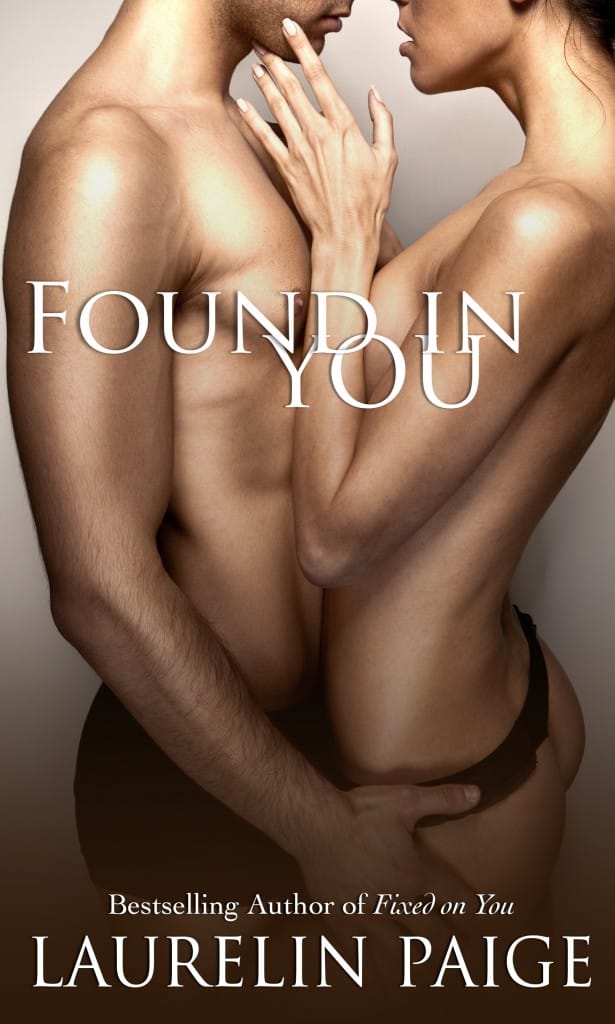 Alayna Withers has only had one kind of relationship: the kind that makes her obsessive and stalker-crazy. Now that Hudson Pierce has let her into his heart, she's determined to break down the remaining walls between them so they can build a foundation that's based on more than just amazing sex. Except Hudson's not the only one with secrets.

With their pasts pulling them into a web of unfounded mistrust, Alayna turns to the one person who knows Hudson the best—Celia, the woman he almost married. Hoping for insight from someone who understands all sides of the story, Alayna forms a bond with Celia that goes too far—revealing things about Hudson that could end their love for good.

This is the first relationship where Alayna hasn't spiraled out of control. And she might lose Hudson anyway…
Hudson is my dream…one of my top BBF's of all time…and this love note is PERFECTION!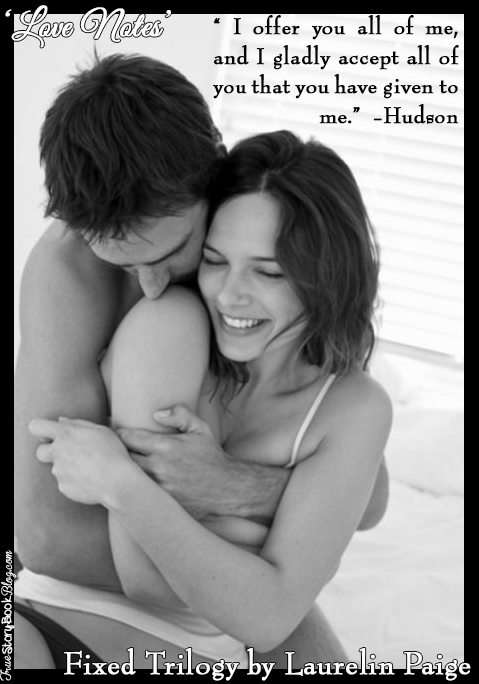 Keep reading to see the full Love Note!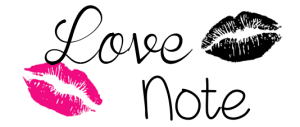 My precious, Alayna,
The famous philosopher Lao Tzu said, "Being deeply loved by someone gives you strength, while loving someone deeply gives you courage."  I used it in my earliest of "love" notes. The ones I wrote dishonestly.  The phrase meant nothing to me—it was merely something I'd found in a book of quotes my father kept in the library. Spouting someone else's words was an easy way to allude to having an emotion for someone that I didn't have. Include a quote like that about love in a note to a woman, and she would get doe-eyed and ready to drop her panties. She'd believe anything. She'd say and do anything. Make her mush and you could manipulate her heart. All without ever speaking one word of a lie.
Not a pretty story, I know. And perhaps not the most appropriate thing to include in a letter to the woman who has "rocked my world"—your words, not mine, but please bear with me. I do have a point.
You, Alayna, have indeed rocked my world.  Even more, you've rocked the very foundation of my being. The man who said those words before never believed love was possible. It was a word that expressed a chemical reaction that changed with hormone levels. The emotion could falter and morph and bend and break. What power was there in a word like that? As far as I saw, it was best used by people like me—heartless individuals who used others as a study of the weakness in humanity.
Only because of you do I recognize the complete error of my thinking. The complete error of my existence.
Because of you, I see that love is more than chemicals or hormones, though there is certainly a healthy dose of both in our relationship. But while my main method of expressing feeling for you is through physical connection, you must know that every kiss, every fuck, every glide of my mouth along your pussy—every time I touch you in any way, I am speaking to you in my primary language. Stripped and naked before you, that's how I always want to be with you, figuratively and literally. Especially literally.
Because of you, I've learned that love is more than an emotion that is easily changed and morphed, though you have changed and morphed me into a completely new human being.
Because of you, I know that being loved has given me strength—strength to face the truths of my past, strength to begin again, strength to endure through the obstacles put up by the people who want to tear our love down.
Because of you, I have courage.
And though I never thought of myself as a frightened man, I now know that I was scared shitless before you. I was scared to discover what was inside of me. That even I—broken and flawed as I am—even I was capable of loving. Of being loved. Of being loved by you.
 It's an entirely new universe that you've rocked me into, and I am happier than you can ever know to be there with you. While it is no measure of repayment, everything I own is yours—my houses, my businesses, my heart, my soul. My cock.
 I offer you all of me, and I gladly accept all of you that you have given to me.
Speaking of which, I'm waiting for you to give all of yourself to me right now. Don't be wearing any clothing when you join me in the bedroom.
H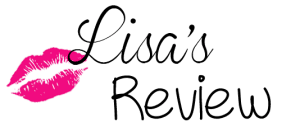 Forever with You by Laurelin Paige
My rating: 5 of 5 stars
*ARC Given to Blog for Honest Review*
5+++++ "Precious" "So Easy" "All of Me" "Without struggle there is no progress" Kisses!
OMG I need more stars…5 isn't enough. I need like a million stars…a trillion…maybe infinity. Because that's what Hudson and Laynie are worth. If I thought I loved them before this book, Forever With You just sent me into another realm of love. This series is and always will be one of my favorite's of all time. Hudson and Laynie…their story…their passion…their emotions…their love…will forever be ingrained in my heart. Now if you have absolutely no idea what or who I am talking about, you must drop everything immediately and read Fixed On You and Found In You, the first two books in the Fixed Trilogy. This is a series that must be read in order…and believe me when I say you have to read it.
Alayna Withers…oh my Laynie girl…each book she has consistently shown me how strong she is. How she is not the sum of her past but is capable of so much more. Her strength surpassed my highest expectations because trust me…she is tested consistently through FWY…and every time I was cheering her on. The simple fact of the matter is…she has her dream. Her dream life…dream job…dream apartment…and most of all dream man. A man that by all accounts should be running from her and her past…but he's not. He's crazy about her…all of her, even the crazier parts of her…which kind of makes them this crazy couple and it's so endearing and totally makes me love them even more. But what I admired most about Laynie in FWY was her persistence in making her and Hudson better together…keeping the truth, honesty and trust in the forefront of their relationship…being stronger and better together. Because in all honesty that are so much better when they are together.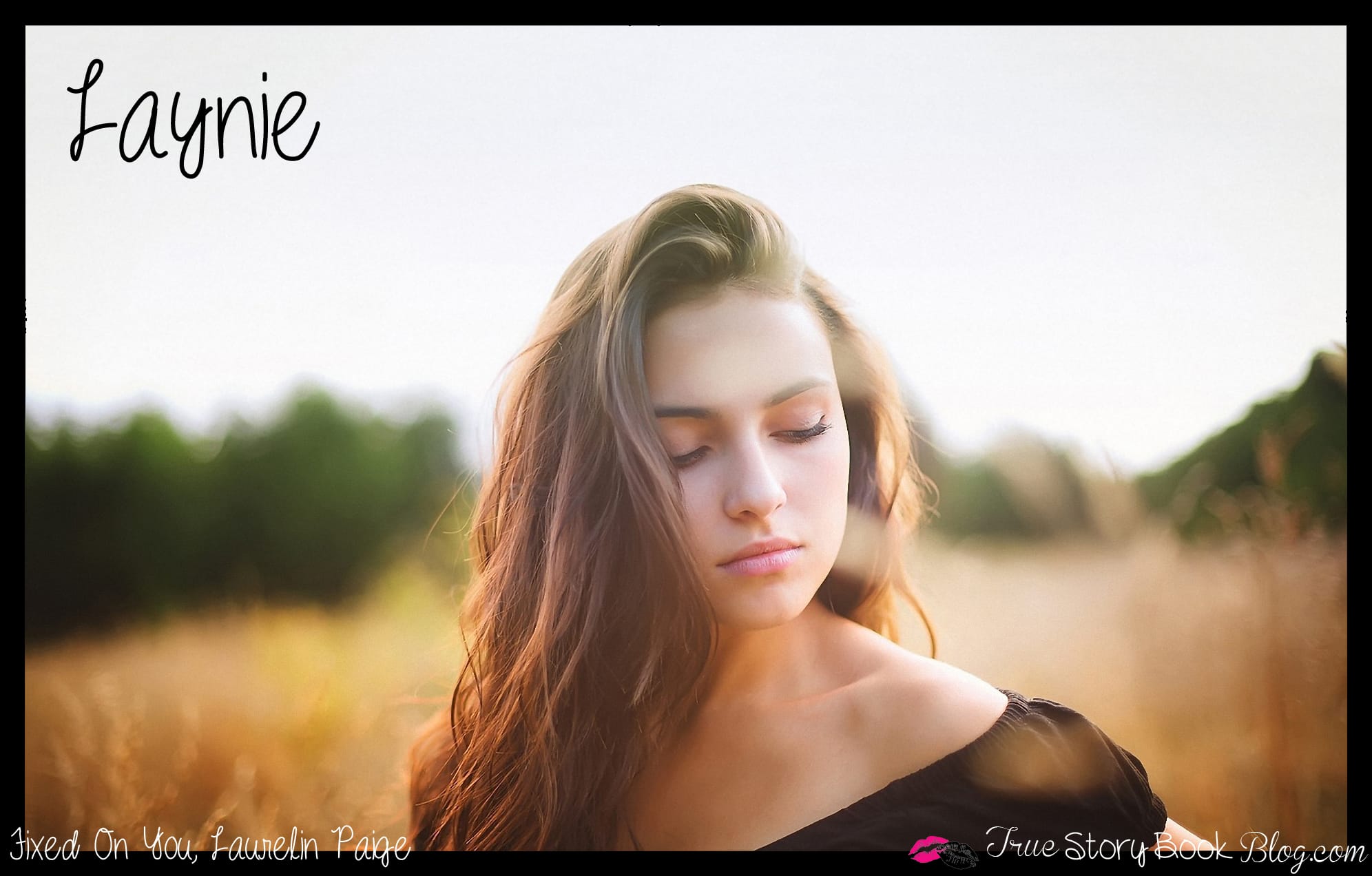 "We both have to change. We have to put everything out on the line, Hudson, as much as possible. We know now that we're together, thick and thin, right? We have to trust that more than anything. We can't be afraid of our secrets and our pasts. Both of us. Honesty, open doors, transparency."
Hudson Alexander Pierce…yeah…it's official…one of my top book bf's of all time. I claim him for all eternity and he might be edging his way up into the 'Book Husband' seat. That's how much I love me some H. He. Blew. Me. Away. Like all of the love I developed him over the course of the past two books…roll that up into a ball, multiply it by 10, send it to the moon and back and then you might have a tenth of my love for him. Why? Because…ladies and gents – we finally get to see behind the curtain. We finally get to see THE Hudson Pierce…stripped bare with emotions for all the world to see. There are no secrets, there is no wondering ' what if he's lying'…and I ate it up like a bowlful of the most delicious ice cream in the world. Hudson flavored ice cream…with chocolate sauce and a cherry on top. Or maybe that was just my fantasy…oh well – moving on! I always had faith in Hudson and while I may have been wary…I never lost that faith…because I knew he was capable of amazing things. And I was right.
'I twisted my lips at the thought. "This is a new beginning for us, isn't it?"
He leaned forward to brush my nose with his. "No. This is better than a beginning. This is what happens next."
"I like that."
He leaned in and kissed me, sweet and luxuriously, with promises of all the other things that would happen next. As if there was nothing in the world to do but lavish me with love.'
Of course FWY is packed full of all the things I L-O-V-E-D in FOY and FIY. The first one being the never-ending gloriously perfect, leave you panting and begging for more delightfully sinful hot sex scenes. That is part of what makes Hudson and Laynie, Hudson and Laynie. Their sexual connection and physical chemistry is what made me love them to begin with and honestly, what solidifies them as a couple in my mind. That is not to discount anything else that they have…their devotion and feelings about each other are clear in everything that they do but the way they show their love is never more clear than with sex. That's their strongest bond…their deepest connection and I thrive on it. I make it no secret that I'm a dirty book whore lovin' gal and the Fixed series as a whole has totally and completely satisfied me in that regards…by far. But FWY surpassed that by leaps and bounds…in every book Hudson and Laynie's love scene's have always blown my mind but there was just something about this book that wow'd me. Maybe it was because I could almost feel Laynie and Hudson's feelings about each other…that made it better…more meaningful…knowing the struggle and what it has taken to get them to this point…it made it that much more special.
'It had been true for me. Until him, sex had been fun, but that's all. Sometimes it could even begin an unhealthy obsession. But it was never about the physical. With Hudson it wasn't exactly about the sex, either. It was more about wanting to be as close to him as possible. And, especially because it was how he communicated best, that involved being naked.
He'd never let anyone in before. Maybe sex really had only been for sport in the past. With us, it was speech.'
So…I wish I could say Laynie and Hudson got through all the drama of the last two books to just have the little details to work through on FWY…that there is no stress…no anxiety…no worry…no drama…just focus on some good quality L&H time and it's easy peasy lemon squeezy. Yeah…freaking…right. There is way too much that has been building up this might be the most stressful of the three books…but for me it was for different reasons. I knew that whatever was on that videotape was going to be bad. I knew that Celia wasn't going to go away quietly. I knew that Laynie and Hudson had a shit load of stuff to get through before they would get their HEA. And I knew that Hudson might break my heart a little bit. But I also knew that no matter what happened…Hudson could be redeemed. And I was glad I was right about that.
He yanked me closer to him. "That was for us." His eyes widened as he emphasized the last two words. "Have I done anything that makes you think I don't have our relationship's best interests in mind? Have I done anything to make you believe that I don't want to be with you? That I don't…" His voice cracked and he swallowed before continuing. "That I don't care…for you with everything I have?"
I shook my head, unable to speak.
He relaxed his grasp on me, but didn't let go. "Everything I've done since we've been together has been for you and me. Trust me when I tell you this isn't important." With his free hand, he brushed my hair off my shoulder. "This doesn't affect us."
The truth is and was a lot harder to accept and take than I thought it would be. Okay that's putting it nicely…I was crush. I cried…I hated it…I hated the pain that both of them were going through but my heart broke for Laynie. Her agony is soul-crushing and I felt it. I understood it. I hated every minute of it but, and this is an important but…I didn't not hate Hudson. I didn't like what was happening…I didn't want it to be true…but like Laynie, I think a part of me has known for a while and didn't really want to admit it. Denial is a wonderful thing. I do think everything that happened from the point that Laynie finds out the truth to the end was absolutely necessary in Hudson and Laynie's journey. It wasn't pretty…it wasn't all fun and games…but it was crucial to getting them where they needed to be.
"No, I'm not ever letting you go." His words were raw with emotion. "I'll let you leave here right now, but I'm not giving up on you. I'll pursue you like I've never pursued anything in my life. I'll fight until you have no choice to believe that I love you with everything I am."
For the record…Celia is a crazy ass biatch and is going on my list of 'Evil Wenches in Books' (joining the ranks of Bekah and Leah)…she is evil and must be destroyed…but there is a particularly awesome scene in which I kind of want to high five Laynie for her actions. There were some things that surprised me…like how much of a part Hudson's family plays in this book. I absolutely adore Mira to bits…she's amazing. Another shocker…I was actually really worried about Sophia and her possible role in this book…but her part is actually quite…interesting. Unexpected and yet fitting…and I mean that in the best way possible for a character that I really can't stand. There are some new players added which I did enjoy very much…Norma and Gwen. They are sisters and each one plays their part in how things…develop, plot wise…and it's definitely not what I expected. Oh and I might love Liesl more than I really should. She was amazing to Laynie…absolutely fabulous friend and on top of that she made me laugh so many times it got to be ridiculous.
'The reason to accept was because I loved Hudson Pierce with every fiber of my being. Even his flaws and imperfections attracted me to him. They made him who he was. And I wanted all of him. I wanted to give him all of me.
And he had a lot of making up to do to me. Forever might just be the only way he'd get it covered.'
The ending is…just wow. I feel like for those last few pages Laynie and Hudson held my heart in their hands. I knew what I wanted to do…what I wanted Laynie to do…and what I hope Hudson would say and do. I just hoped and prayed that all of that happened and worked out. And it did. But do you want to know the best part of FWY? The mother loving BEST epilogue in the history of epilogues. Ever. You heard it here first. Want to know why? Two words. Well…actually 1 word and 3 letters…Hudson's POV! BOOM! Best thing ever. OMG…there are no words for my emotions when I realized I was reading his POV…there was squee'ing and clapping and the biggest goofiest grin on my face! How can a POV make me so happy? I don't know but straight up, in Hudson's brain is where I need to move if those are the emotions that are elicited from my body. And then it got better. Because…the last chapter of FWY is not the end. Things are not complete in the world of Hudson and Laynie until you read that epilogue and know the whole story. The epilogue makes the book for me…and for more reasons than the fact that it was in his POV.
'I nip at her ear. "Oh, precious, I'm very resourceful. Need I remind you I'm a man who gets what I want?" Again I lean back to look in her eyes. "And anyone who ever doubted that only needs to look at me right now to know it's true. Everything I want is here, in my arms."
"I love you," she murmurs.
"I love you first." And last. And everything in between.'
I hate that to think that it's over…that this is the last book that I will read in the Fixed Series. I refuse to admit that Laynie and Hudson's story is over…not because it doesn't feel over or complete…because it does…but because I don't want to let them go. I love them so much…Laynie is fabulous, Hudson is a dream and I want to throw a temper tantrum because I can't say goodbye. *insert 4-year-old whiney fit here* I will beg and plead for more…especially more of Hudson's POV 😉 But even if we get Gwen or Norma's story…or even Chandler – I'll take the option to fall in love with another Pierce man…I'm sure he can be just as much fun as Hudson. Alright…I'm getting desperate – this is what this series has done to me! Do not hesitate to read this series…it's amazing! Emotion packed, sexy as hell, fantastic writing and engaging characters…one of the best series I've ever read, hands down. Just…yes!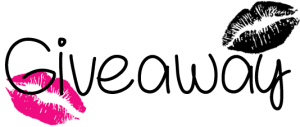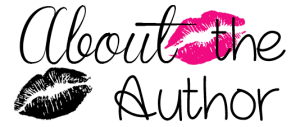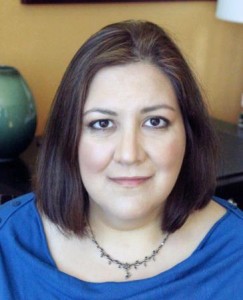 USA Today Bestselling Author Laurelin Paige is a sucker for a good romance and gets giddy anytime there's kissing, much to the embarrassment of her three daughters. Her husband doesn't seem to complain, however. When she isn't reading or writing sexy stories, she's probably singing, watching Mad Men and the Walking Dead, or dreaming of Adam Levine. She is represented by the wonderful Bob Diforio of D4EO Literary Agency.