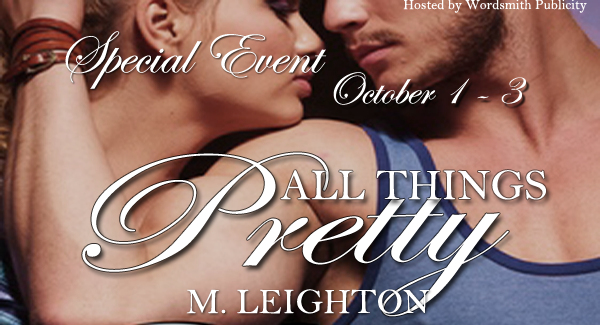 Title: All Things Pretty (Pretty #3)
Author: M. Leighton
Release Date: September 30, 2014
Genre: Contemporary Romance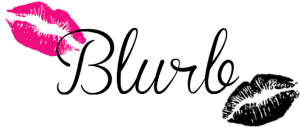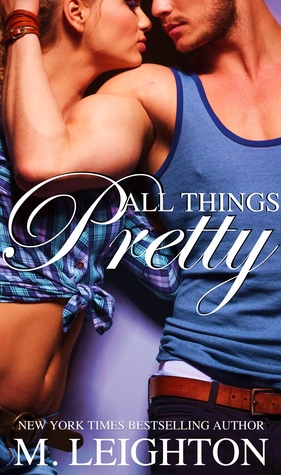 Pretending to be something they're not, afraid to trust anyone completely, destined to tear each other apart– this is the story of unlikely love and unbearable consequences.

Sig Locke is a cop. He was raised by a cop and all his brothers are cops. He bleeds blue, believes in right and wrong, and sees in black and white, never in shades of gray.

But that was before he met Tommi.

Tommi, with her long legs and bright green eyes, she captured Sig's interest from the moment he saw her. Even after he discovered who she was–the girlfriend of a drug dealer, the beauty behind a criminal–he still found her utterly irresistible. What Sig doesn't know, however, is that she has a secret even a cop can't uncover.

Tommi Lawrence hasn't had an easy life, and it only got more complicated the day she met Sig. She learned long ago that she can't trust anyone. Her gut tells her that Sig is no exception, her heart tells her that he is. But that was before she found out his real identity.

Can love be forged in a fire of lies? Or will the truth destroy them both?
Have you read All The Pretty Lies, Book 1 in the Pretty Series? I absolutely adored Hemi and Sloane – check out my review!  Even better…it's on sale for only 99 cents!
Title: All The Pretty Lies (Pretty #1)
Author: M. Leighton
Genre: Contemporary Romance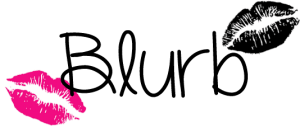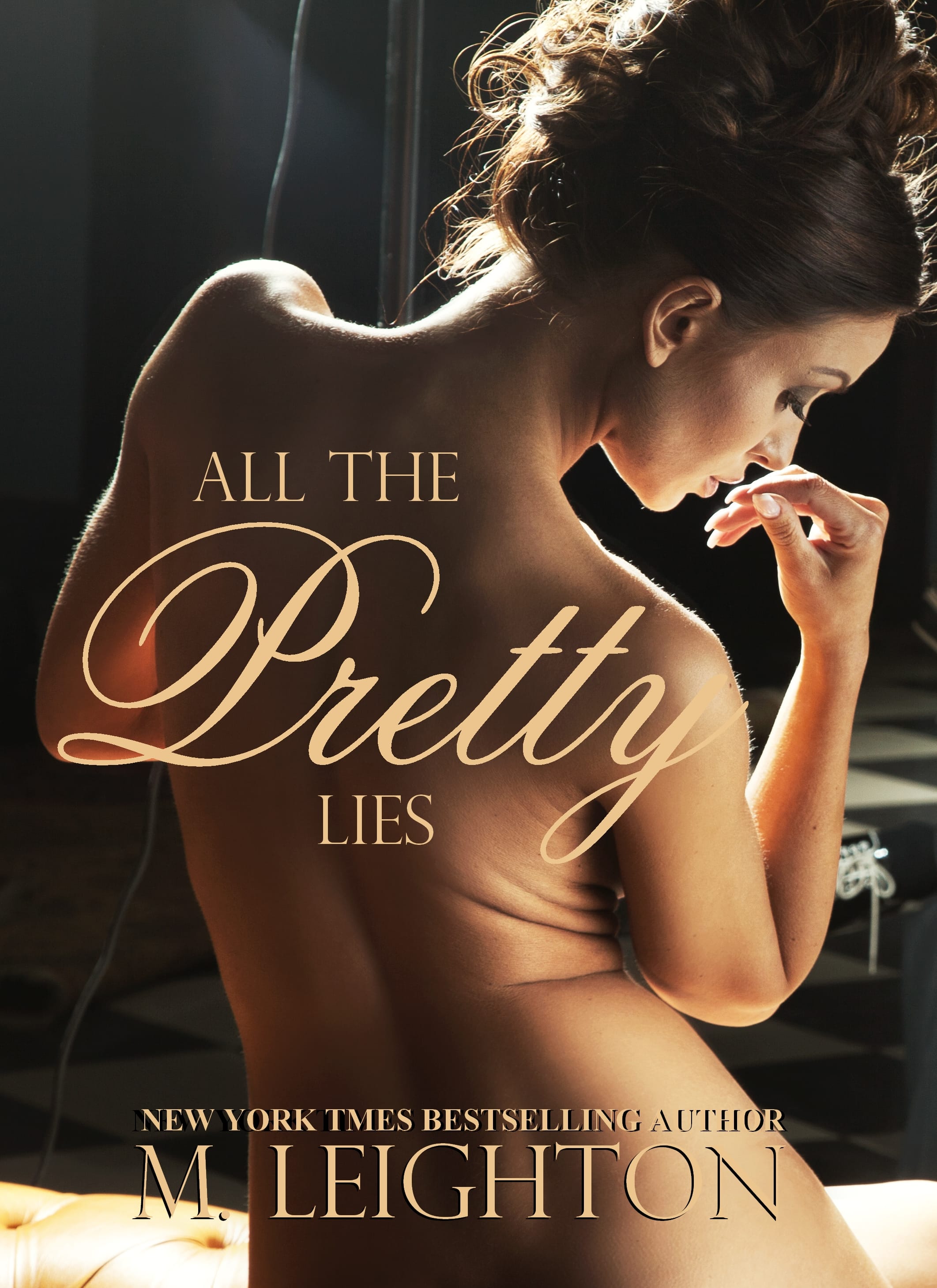 Her…

Sloane Locke has led a sheltered life. However, with a history like hers, she can understand why her brothers and her father want so much to protect her. She has gone along with it for twenty long years, but those days are over. For the girl who never makes promises, Sloane has made a pact with herself that things will change on her twenty-first birthday. So when the clock strikes midnight, Sloane strikes out to spread her wings and break a few rules.

Him…

In addition to inking skin, Hemi Spencer possesses many talents. Controlling himself has never been one of them. It's never had to be. He's lived a life of indulgence for as long as he can remember. Right up until tragedy struck. Now, he's nothing but controlled. He's a man on a mission, one who will let nothing and no one stand in his way.

Them…

Nothing in their lives could've prepared Sloane and Hemi for what they'd find in each other—distraction and obsession, love and possession. But the one thing they can't find is a future. Neither one has been totally honest. And they'll soon learn that the devil is in the details. In the details and in the lies.

How far will two people go to live in the now when the now is all they've got?

All the books in the Pretty series can be read as stand alones but…Kennedy and Reese were amazing!  You can read my review here.  And guess what…All The Pretty Poses is only $1.99!
Title: All The Pretty Poses (Pretty #2)
Author: M. Leighton

Genre: Contemporary Romance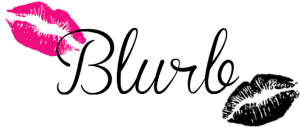 He never wanted to be a hero…until she needed him to be.

Strength…

It took Kennedy Moore years to put her life back together after Reese Spencer shattered it. But she did. Now, years later, strong and independent, she is in pursuit of a single dream—to dance with the Altman American Dance Theater. Unfortunately, Kennedy is learning that a girl from nowhere with no money and no contacts might never be able to reach her goal.

That is, until Reese reappears, offering a once-in-a-lifetime opportunity that Kennedy just can't refuse. In exchange for working on his yacht for a few short weeks, he'll get her an audition with the famous dance troupe. All Kennedy has to do is keep her head down, work hard and resist Reese. That sounds easy enough, right?

Weakness…

Reese doesn't want to make it easy for Kennedy. Seeing her again has started a fire in his blood—an unwelcome one. It took him years to forget about her before, so this time he has a plan. It's simple: Get Kennedy on his yacht, seduce her, get her out of his system, move on with his life. That sounds easy enough, right?

But the one thing Reese didn't plan for was Kennedy herself—a girl so strong yet so broken, she makes him want to rescue her, to take care of her. To save her. Even if he has to save her from himself.
What we have for you today is an excerpt. It's not just any excerpt, we want you to find the pretty in the excerpt. Your guess at what the pretty is, will be your entry for the giveaway!
Ex: My mile high Louboutin's were killing my feet.
Guess: shoes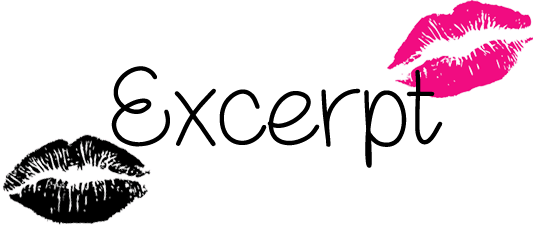 My body aches.  Just at the thought of him.
I close my eyes, effortlessly conjuring Sig's liquid brown eyes, his perfectly sculpted mouth, his big, slightly rough hands.  God! 
Almost of their own accord, my palms drift over my breasts, pausing to tease the throbbing nipples, just like Sig would do.  Like he did.  I recall the feel of his mouth there, hot and open.  Riling my body into a flurry of want and need.  My core responds to my thoughts, sending a gush of heat southward. I move my hands down.  Farther and farther.  Closer to the place where the ache is strongest, where the emptiness is deepest.
I cup my center as my mind elicits Sig's fingers, his lips, his tongue, delving inside me.  Filling yet not totally, satisfying yet not completely.  Teasing.  Toying.  Making me crazy. He knew I needed more, craved more. He was just enjoying the rise, the climb, until he could drive his body into mine and quench this excruciating thirst.
But my touch isn't Sig's. No matter how tightly I close my eyes, no matter how much I concentrate, no matter how much I wish it were his, it's not.  It isn't his hands or his mouth.  His kiss or his scent.  His laugh or his growl.  I'm in my bathroom.  In my home.  Alone, for all intents and purposes.  Exactly what I don't want to be right now.
Frustrated, I pull the plug to drain the tub before stepping out and toweling off.  Standing in the steamy room, I rub scented lotion over every inch of my hyper sensitive skin, groaning with my want of something more.
 I wipe the moisture from the mirror and meet the wide eyes and flushed cheeks of my reflection.  I'm startled by what's written all over my face.  Desire.  Withering resistance.  Increasing need.
I won't be able to stop myself from giving in to him.  I know it as sure as I'm standing here.  He's like an addiction that has crept up on me unawares and taken over.  I'm smart enough to realize when I'm fighting a losing battle. I'm also smart enough to realize that if I go about this wisely, we can both put an end to the torture and move on.  Just once.  One and done.  It's the way it has to be.
Enjoy tonight.  Move on tomorrow.
But we can have tonight.
Tonight will be for us.
Sig.
And me.
And all that's between us.
Just one night.
I stare at the same face, reflected now with subtle changes.  Eyes bright with resolution, lips trembling with anticipation.
Once my mind is made up, I'm nearly frantic.  I throw on shorts and a tee shirt–nothing spectacular since I don't plan to be wearing it long–stopping only long enough to scribble Travis a note for when he gets home, telling him not to wait up and to call if he needs me.  He'll assume that I'm with Lance.
I don't even bother pulling my hair out of its loose topknot.  I simply grab my purse, lock the door and run to the car.  I can't get to his house quickly enough.
I'm out of breath when I make it to his door, knocking with all the urgency that I suddenly feel.  When Sig finally appears in front of me, only a few short seconds (that felt like lifetimes) later, his expression is wild, like he was expecting something else.  Trouble maybe?
His eyes meet mine, and we stand perfectly still and silent.  He frowns for a second and then scans my face.  His gaze travels over my flushed cheeks, my parted lips, down to my heaving chest.  And then, as though he can somehow read my body and its intent, they flick suddenly back up to mine and stop.
For thirty second or so, a million unspoken things pass between us. There is doubt, indecision, a touch of fear.  All on my part.  In this moment, it's driven home what a huge mistake I could be making.
On his face, one thing.  A question.  A single query.  Can I walk away?
Can I? 
With my heart beating an ancient rhythm against my ribs, marking me with a tattoo that I will forever be left with, I bask in the richness of his eyes, the beauty of his face and the acceptance of my choice, whatever it is. It's all here, right in front of me.  Someone who wants only me, to please me, to be with me.  Nothing else.
That is what I can't walk away from.  Not just yet.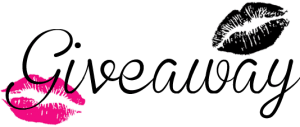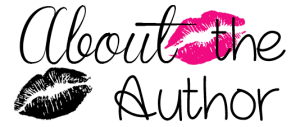 New York Times and USA Today Bestselling Author, M. Leighton, is a native of Ohio. She relocated to the warmer climates of the South, where she can be near the water all summer and miss the snow all winter. Possessed of an overactive imagination from early in her childhood, Michelle finally found an acceptable outlet for her fantastical visions: literary fiction. Having written over a dozen novels, these days Michelle enjoys letting her mind wander to more romantic settings with sexy Southern guys, much like the one she married and the ones you'll find in her latest books. When her thoughts aren't roaming in that direction, she'll be riding wild horses, skiing the slopes of Aspen or scuba diving with a hot rock star, all without leaving the cozy comfort of her office.
About Michelle: I love coffee and chocolate, even more so when they are combined. I'm convinced that one day they could be the basis for world peace. I also love the color red and am seriously considering dying my hair.
Michelle loves to hear from readers! You can find her (and she will chat your ear off) here: