Title:   Catch and Release (Fishing for Trouble Series Book #3)
Author:   Laura Drewry
Genre:   Contemporary Romance
Release Date: February 28, 2017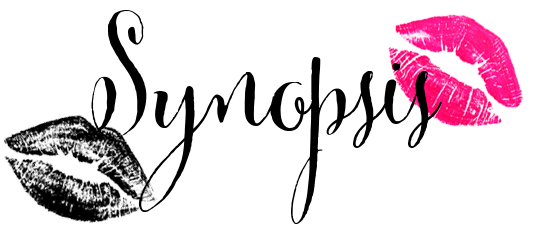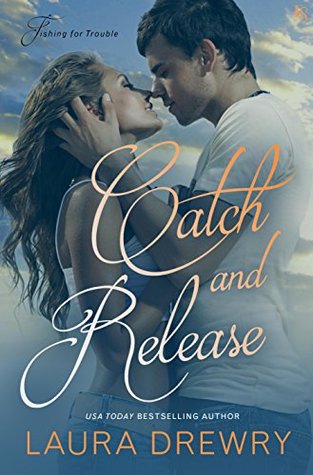 The irresistible O'Donnell brothers return in a charming novel from the bestselling author of Off the Hook ("The perfect balance of sweet, sexy, and wonderfully romantic."—Lauren Layne).

Hope Seaver is an up-and-coming TV producer tackling the hardest gig of her career: a reality show set at the Buoys, a scenic fishing destination owned by three handsome, stubborn brothers. Liam and Finn O'Donnell are willing to tolerate her crew for the sake of the business, but Ronan would rather chew off a limb than open up on camera. Somehow Hope has to convince him of her good intentions—and stop herself from swooning every time Ronan walks into the frame.

Ronan knows that he's the reason his brothers gave up their old lives to run the Buoys, and he needs to make it worth their while. So if this out-of-towner with the kind eyes and dazzling smile wants to give them the free publicity they desperately need, Ronan can't say no. He just won't let himself get burned again by a double-dealing woman. But what if Hope's good-girl routine isn't an act? When Ronan lets his guard down long enough to catch a glimpse of the real Hope, he likes what he sees—enough to give love another shot.

Check out the other books in the Fishing for Trouble Series!

Title:   Off the Hook (Fishing for Trouble Series Book #1)
Author:   Laura Drewry
Genre:   Contemporary Romance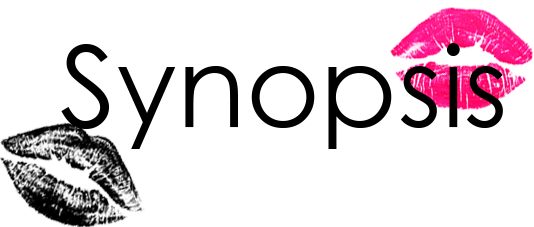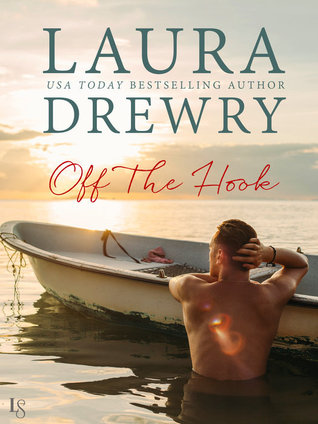 Welcome to The Buoys, a West Coast haven where love comes in with the tide. Perfect for readers of Jill Shalvis and Susan Mallery, the Fishing for Trouble series features three unforgettable brothers—each of whom is a great catch.

Major league pitcher Liam O'Donnell knows his best days are probably behind him, but that doesn't mean he's ready to retire and become a fishing guide. Still, after all the time he's spent chasing his dreams, he owes it to his brothers to pull his weight around the lodge. The Buoys is their father's legacy, and they can't let some developer take it from them. The one snag Liam isn't counting on is a blast from the past: his ex-wife.

The moment Kate Hadley steps out of the seaplane, she knows this assignment is going to be trickier than she thought. She has to persuade the owners to sell—and one of them is Liam O'Donnell. Ten years ago, she made the biggest mistake of her life when she married Liam during a fling in Vegas. Now he's her only lifeline in the middle of nowhere. Kate's trying to keep things cool, but Liam just reminds her of the scorching few nights they spent together—and tempts her to make new memories that are just as steamy as the old.
Title:   Lured In (Fishing for Trouble Series Book #2)
Author:   Laura Drewry
Genre:   Contemporary Romance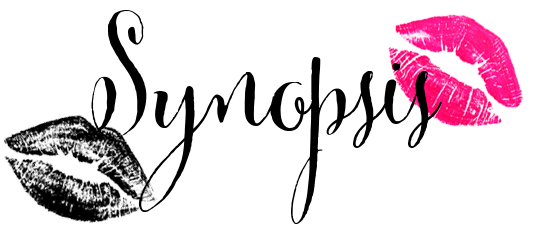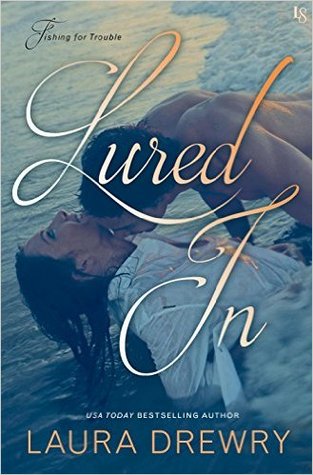 The O'Donnell brothers continue to cast their lines and find love at the Buoys—their magnificent Pacific Northwest fishing haven—in this alluring romance from the bestselling author of Off the Hook.

Seasick. That's how Jessie Todd feels when her best friend and boss, Finn O'Donnell, tells her that the Buoys will be featured on a popular fishing program—which just so happens to be hosted by a guy she used to date. She's still friendly with her ex, but her new feelings for Finn are making things . . . complicated. His life is out on the sea, and though Jessie works at the resort, her paralyzing phobia of water keeps her on land, where she's safe. To take a shot with Finn, she'll need to face her fears—and her innermost desires—head-on.

Finn has been nursing a crush on Jess for a long time, so when she suddenly asks for swimming lessons, he dives right in. Holding her shaking hand as she steps into the ocean makes his heart swell—despite the sinking feeling that she's just doing it to impress that smarmy TV host. Finn doesn't trust anyone with his bruised and battered heart, but he'll be forced to lay it all on the line to keep Jess from being the one that got away.
I love Ronan's honesty!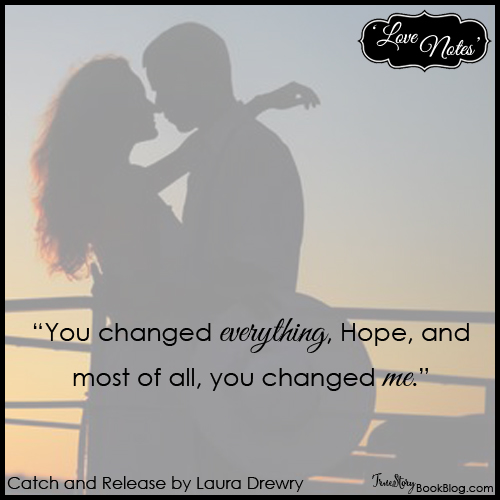 Keep reading to see the full Love Note!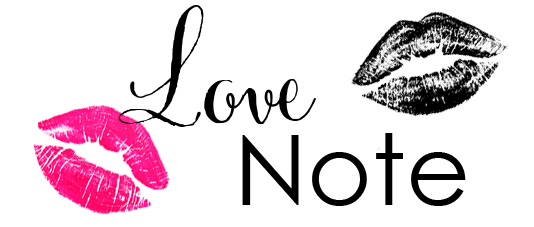 Hey Hope
So. . .uh. . .yeah. We both know I'm not good at shit like this so I hope I don't screw it up. The thing is, whenever I look at you, everything inside my brain starts misfiring and I have a hell of a time trying to tell you what I'm feeling so I usually don't say anything. I mean, hell yeah, I could tell you I love you, but I tell you that all the time, so today I want to try to tell you why instead. It's like. . .well. . .It's like you bring the sun with you wherever you go – and I know that sounds stupid and I know my brothers will roast me if they ever found out I said that, but it's true. I didn't even know I was missing anything until you showed up and started filling all those holes inside me. And you know what – I think it started the minute you stepped off that plane and told me about those toads that squirt blood out of their eyes. I mean who knows shit like that? But even if I didn't know how much I loved you then, you can bet your ass that by the time you started telling me about pig orgasms, I was done for. You changed everything, Hope, and most of all, you changed me. Every time you look at me, or smile at me, and especially when you touch me, you make me want to be a better man – for you, for me, and for the whole shit-load of kids I want to have with you. Truth is, Hope, I don't need many things in my life, but I do need you. I need you to be my Valentine not just today, but every day for the rest of my life, so what do you say? Will you be mine?
Love Ronan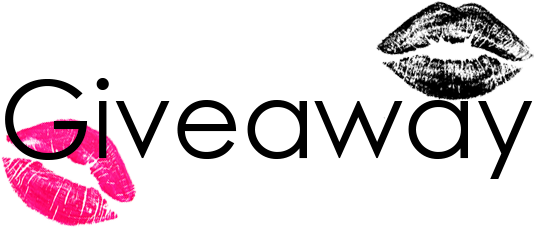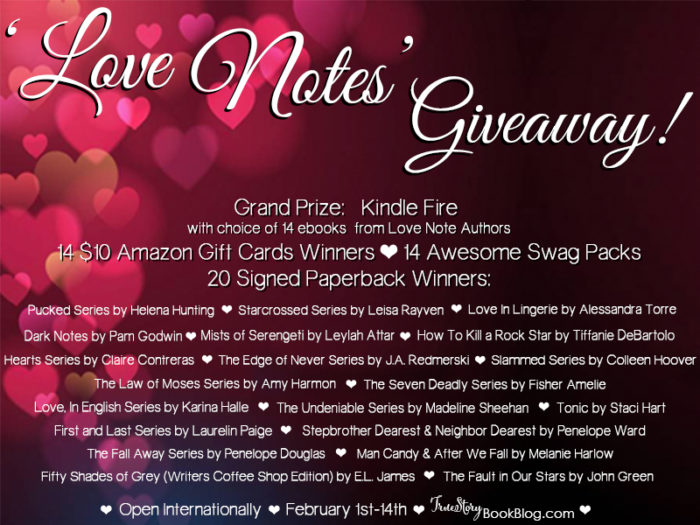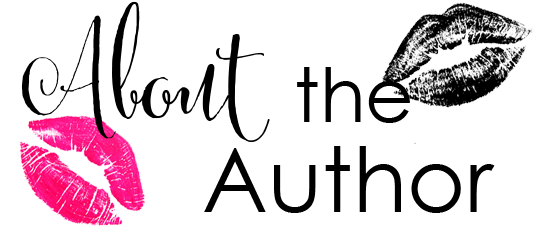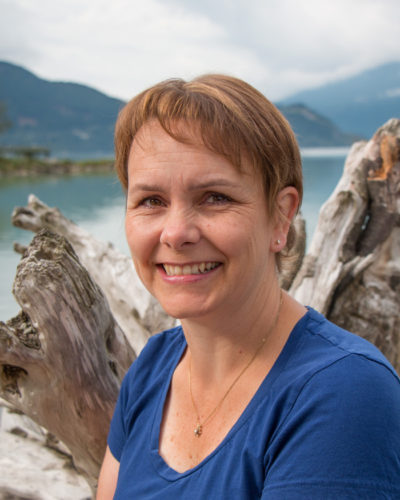 USA Today bestselling author Laura Drewry writes fun and sexy contemporary romances filled with heartfelt emotion and characters readers can relate to.
When she's not writing, she likes reading, watching Marvel movies with her boys, Pinning recipes she'll never make, and cheering for the Yankees. Laura lives in southwest British Columbia with her husband, three sons, two dogs, a turtle, a handful of chicken and about 30,000 bees.
You can find her online or stop by her Facebook or Twitter page to say hi.