Title:  Make Me Fall (Books & Brews Series Book #2)
Author:   Sara Rider
Release Date:  September 24, 2018
Genre:  Contemporary Romance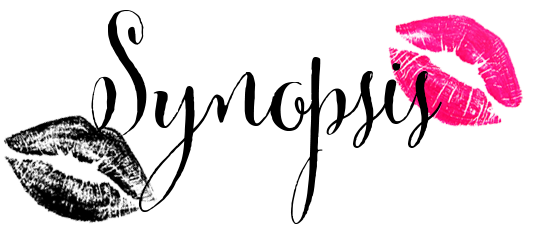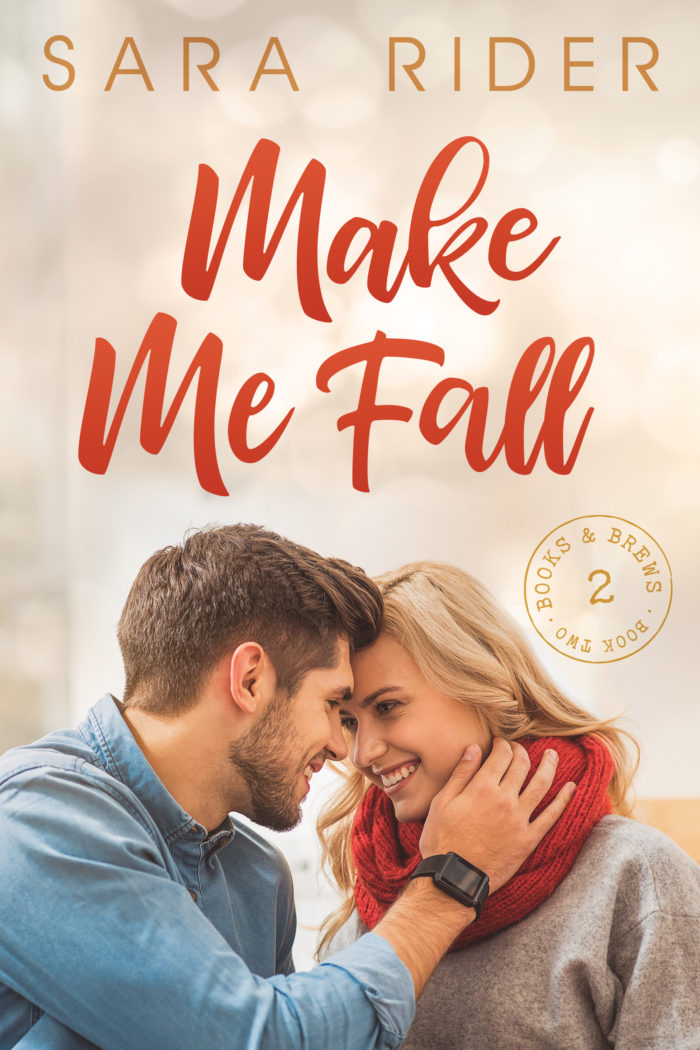 After losing her job, her home, and her friends in her divorce, Nora Pitts is determined not to make the same mistakes when she starts over in the small town of Shadow Creek, Washington. No more toiling away in the lab at the expense of her social life, and definitely no more men. Ever.  But making friends in her thirties is so much harder than she anticipated. And when it comes to her gorgeous yet obnoxious neighbor, it's a whole lot easier to make enemies.

Eli Hardin doesn't have a lot of sympathy for his uptight neighbor, until he overhears her so-called new friends making fun of her un-datable status. Suddenly he finds himself volunteering for a date with a woman who's been leaving angry hate-notes in his mailbox, and in way over his head. Because all it takes is one disastrous date with Nora for Eli to fall hard.

But falling for Eli isn't something Nora's ready for—not when he's her complete opposite, and especially not when he turns out to be the best friend she's made in Shadow Creek. But as her attraction and her feelings for Eli grow hotter, resisting him might just lead to heartbreak anyway.


Have you read the first book in the Books & Brews Series?  It's on sale for only 99 cents!  #EasyOneClick


Title:  Real Kind of Love (Books & Brews Series Book #1)
Author:   Sara Rider
Genre:  Contemporary Romance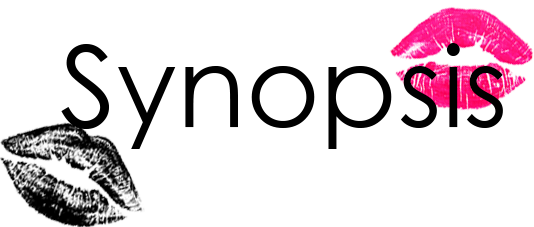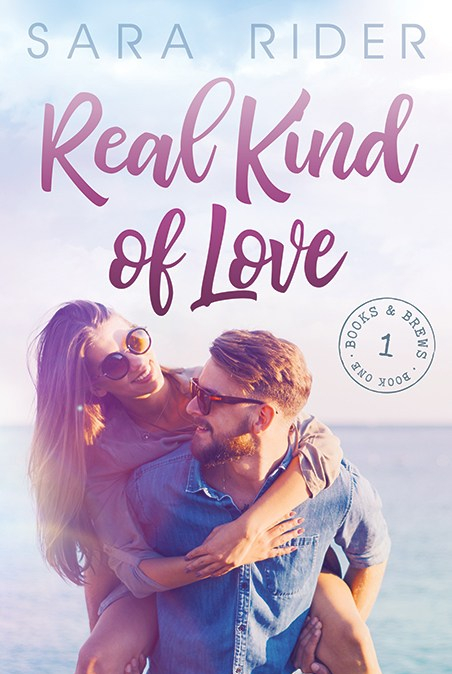 What happens when a fake relationship turns into a real kind of love?

As an audiobook narrator, Clementine Cox has no trouble mastering the voices of space aliens, elven warriors, or even demon-possessed cats. But the moment she tries her hand at an erotic romance, she's stumped. With her deadline looming, she books a week at a secluded cabin to restore her inner muse, telling her loving-but-overbearing family it's a romantic getaway with her not-so-existent new boyfriend to keep them from worrying. She never expects them to invite themselves along to meet the new guy. Now, she has less than twenty-four hours to find a pretend boyfriend in order to save her job and, potentially, her sanity.

Workaholic Jake Donovan isn't interested in a real relationship. After a broken engagement, all he wants to do is focus on keeping his brewpub, the Holy Grale, afloat. But when he finds out his favorite customer is in need of a fake boyfriend, and his business partners insist he take a much overdue vacation, he has no choice but to help Clem out. All he has to do is enjoy the sunshine, play nice with her family, and keep his hands to himself for the week.

But Jake's not prepared to like waking up next to Clem every morning as much as he does. Or to feel so welcome by her quirky family. And as the line between real and fake starts to blur, he realizes one week might never be enough.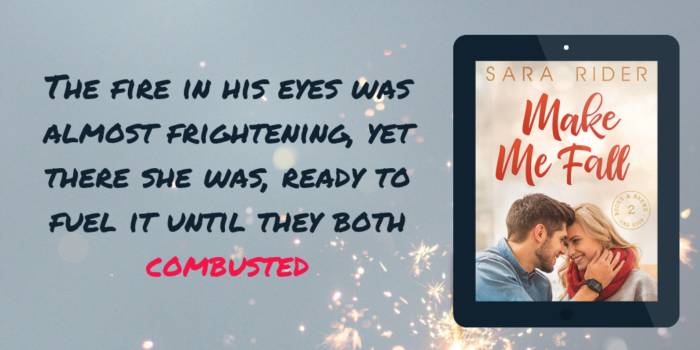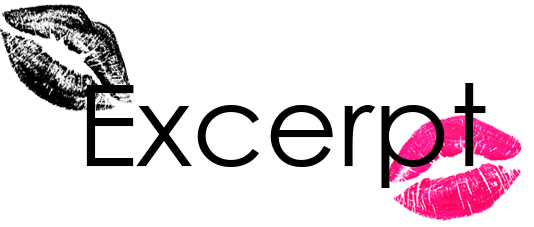 Eli marked off twenty-six and three-quarter inches as precisely as he could and lifted the blade of the circular saw.
"Oh my God, I soooo wasn't kidding," one of the women next door said loudly. "Nora really does need to get laid."
His shoulders tensed. This wasn't the first time he'd overheard the women loudly shit-talking his neighbor behind her back. He had no idea why she hung out with them.
"Maybe you should set her up with someone," another woman added.
The other two laughed. "Can you imagine Nora on a date? She's so uptight and frigid. Who would want to date her? No lay is worth that kind of torture. Can't you just picture her busting out her bottle of sanitizer before the poor sap tries to hold her hand?"
His jaw tensed and he felt the last of his patience snap like an icicle in his warm hands. He sliced the saw through the wood, threw his protective glasses onto the ground, and marched over to the waist-high chain link fence. "I'd do it."
All three women turned to look at him like he was a space alien who'd just beamed down to earth. The one who'd been talking the most leaned forward in her seat. "What did you just say?"
"You heard me. I'd go out with her."
"You can't be serious."
The more this woman pushed, the more he wanted to put her in her place. No, Nora was not the kind of woman he would normally ask out—mainly because she was one of the few who didn't seem to fall for his charm. In fact, he was pretty sure she didn't think he had any charm whatsoever, but she was attractive and smart enough to read a book every month. That alone made her more dateable than half the population in this town. "Sure as hell am."
The woman leaned forward, smiling at him like he was freshly caught prey in her snare. "If you're looking for a date, I could show you a much better time."
He shrugged, keeping his fake smile on his face. "No thanks. Backstabbing and mean isn't my type."
He probably enjoyed the shocked look on the woman's face a little too much, but it was seriously fucking rude to trash-talk the hostess while sitting on her porch and eating her canapés.
The screen door slid open right at that moment. Nora walked out with a plate of decadent-looking mini-chocolate cakes that made his mouth water on sight. Her eyes darted from her friends to him and back again. "Um, what's going on?"
He rested his hands against the old chain-link fence. "What's going on is that your so-called friends are talking trash about your love life behind your back and don't seem to think you can get a date. So I volunteered."
"You what?"
"Volunteered. You and me. Tomorrow night at seven. I'll drive."
She slammed the cake tray onto the coffee table and set her hands on her hips. She looked around, like she couldn't decide where to focus her anger. Of course she settled on him. "Who says I'd want to go out with you?"
He raised his eyebrow, liking the way she got flustered around him a little too much. "Got better plans?"
Even at the distance between them, he could see her suck in a breath. Her mouth hardened into a flat line, but she didn't say no.
"Tomorrow. Seven. Dinner. Oh, and consider making new friends who aren't so damn mean. These ladies don't deserve any of those amazing-looking cakes." He grabbed his plank of wood and headed into the house, wondering what the hell he'd just gotten himself into.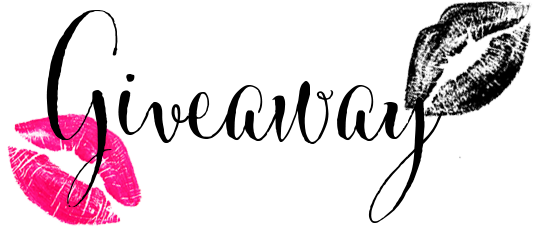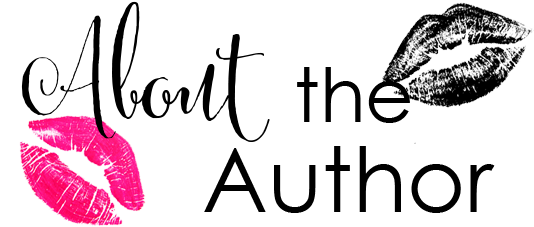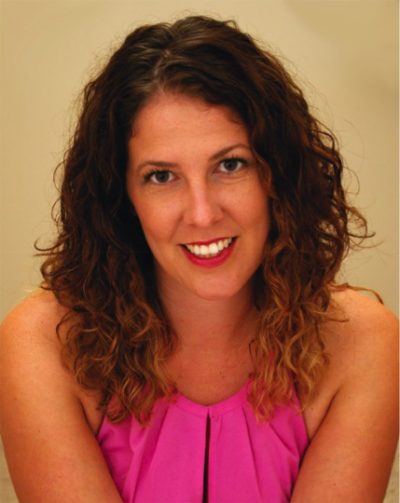 Sara Rider writes contemporary romance full of heart, heat, and happily ever after. She lives in British Columbia with her husband and daughters. She spends far too much time in public libraries and never leaves the home without her e-reader stuffed in her purse.