Title: Price of a Kiss
Author: Linda Kage
Release date: September 4, 2013
Age Group: Mature New Adult
Genre: Contemporary Romance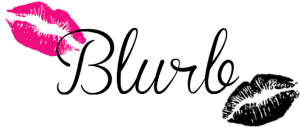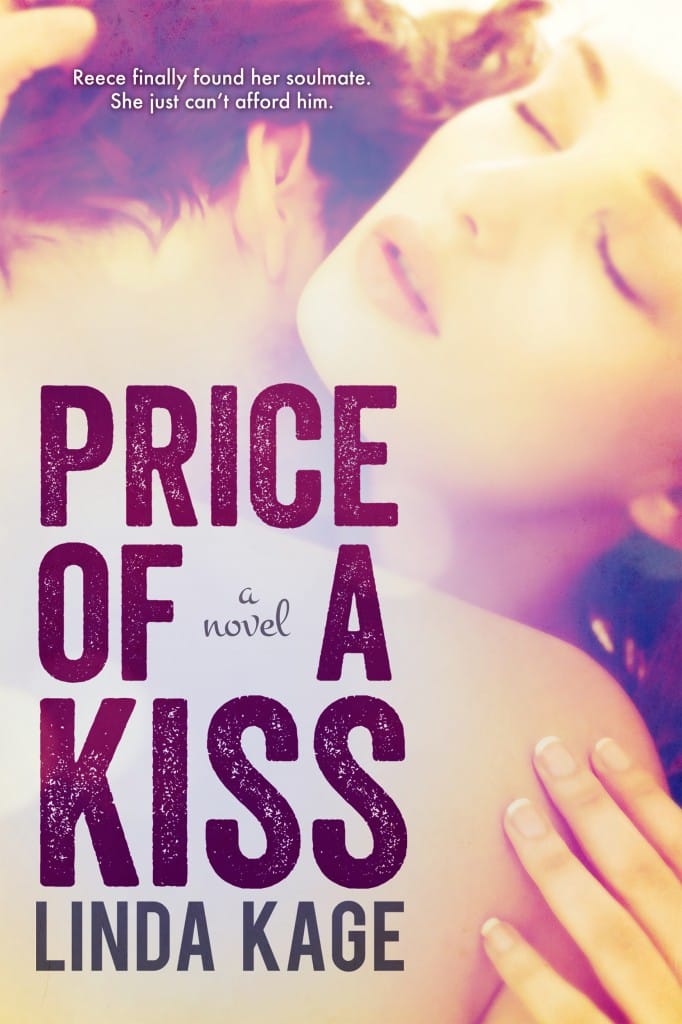 I don't care what my cousin says; I am not the queen of impossible relationships. I mean, just because my last boyfriend tried to kill me and left a bit of a scar on my neck, then forced me to move across the country and legally change my name to Reese Randall to escape him, does not mean—

Oh, who am I kidding? For a freshman in college, I have to have the worst dating track record ever.

It's no wonder love is the last thing on my mind when Mason Lowe enters my life. But the chemistry between us is like bam! Our connection defies logic. And he's just so freaking hot. Being around him makes me feel more alive than I've ever felt before. I even like bickering with him. He could be my soul mate…except for one glitch.

He's a gigolo.
I have no shame – I am a straight up cover whore and I am IN LOVE with this cover. Let's just take a moment to bask in the glory…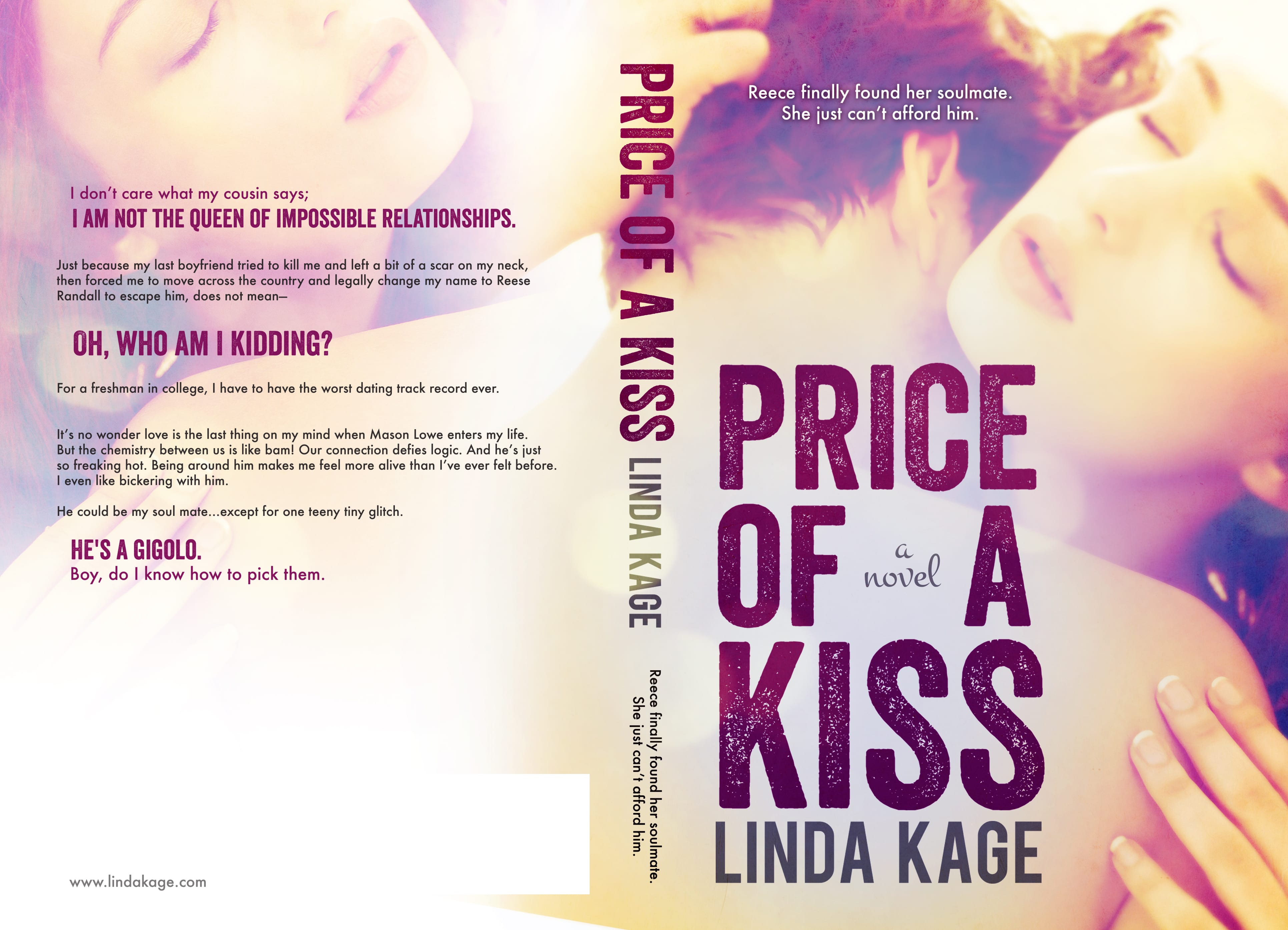 I've said this before and I will say it again – I really loved this book! 😀  When I asked Linda to do a Mason alternate POV scene for me and she said yes, I SQUEE'd…very loudly!  And oh my…Mason does not disappoint.  Hope you enjoy it as much as I did!  🙂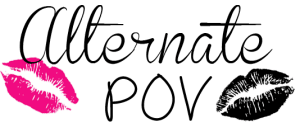 Halloween may be the season for a good fright, but nothing has ever scared me more than the moment I first saw Reese. Seriously, I'm talking petrified over here.
It was my first day of college. Amped up because I was finally able to attend some kind of higher education after saving a portion of my hard-earned money, I strapped on my messenger bag like a piece of armor and marched off to war, aka, the main campus.
Felt like I'd been out of the social scene for a few years, which okay, I had. After the turn my life had taken, though, it was anyone's guess how my peers would treat me. And thank God, luck started in my favor. A group of guys I'd gone to high school with—all of them younger than me—were loitering around what everyone called the statue garden.
When they hollered a good-natured greeting, I trooped over and found a free statue to lean against as I tried to meld myself into the discussion they were having over what the most kick-ass bumper sticker was. Since I was a Jeep owner, I was supporting the awesomeness of all Jeep stickers when I heard it.
Her laugh.
It was unlike any laugh I'd ever heard before, all loud and animated yet enjoyable with a layer of intriguing female on top. I was used to tittering girls who covered their mouths when they let out an embarrassed giggle or husky, do-you-want-to-be-my-secret chuckles from all the cougars I didn't want to think about. The closest that could compare to this laugh was my sister's screams of delight when I tickled her, except this wasn't a scream. It was a full, out-and-out laugh.
 I lifted my face and glanced over, needing to see who would make such a lively, open sound. And that's when it happened. The fear seized me.
I couldn't tell you if she'd just been laughing in my direction or if she'd already been focused on me, but when I looked over, our gazes caught and did the whole meet and greet routine, locking together until there was just me and her left in the universe.
That musical sound that seemed to come straight from her soul abruptly died, and I immediately missed it, not enough to look away because now there was the whole visual appeal keeping her sealed in my sights. She was stunning, maybe not the prettiest thing I'd ever seen, but definitely the most captivating. Her lines ran a little on the lean side whereas I preferred more curve, but the way the sun hit her long, dark hair and put a glossy sheen on it was breathtaking.
The energy around her attracted me the most. Vibrant and colorful, she was definitely different from every other girl around these parts. I wanted my new life mission to be making her laugh that amazing laugh at least once every day.
An invigorated, jazzed feeling of hope bloated inside me. Maybe she really was different. Maybe she could be—hell, what was I thinking?
I tore my gaze away, telling myself not to even go there when I finally saw the friend she was sitting beside on the bench. And like taking a needle to a balloon, all the giddy hope crammed in my chest deflated. Eva Mercer wasn't my least favorite person on earth, but she did rank in the top ten, possibly the top five.
Spoiled little rich girl Mercer ran hot and cold to the extreme, trying to get into my pants one minute and treating me like a pus pocket that grew on a disease the next. I could only imagine what kind of horrors she was telling the brunette about me, the worst of them no doubt being true.
My eyes narrowed as anger and frustration filled me. Damn Eva. Next to her sat the one girl who'd made me think maybe women weren't the bane of my existence after all, and she was probably ruining her right this second, though honestly, if the brunette was a friend of Eva's then she must be like Eva, and in that case…never mind.  I'd pass.
Not that I could've not-passed on her, even if she'd ended up being amazing. But now I was even going to pass on thinking anything could happen between us in my daydreams, too.
The group around me began to disintegrate, startling me. Worried about how long I'd been staring at the girl, I glanced around to make sure no one was giving me any strange looks. Then I started toward the main building, tempted to walk the long way around to find an entrance on the other side because I knew—I just knew—I'd be tempted to cope another peek at the girl when I passed by her.
In the end, I wanted one more look, so I kept with my path. I was in the middle of an internal debate with myself, trying to decide when the best moment to nonchalantly glance over would be, when Eva's voice called out, "Good morning, Mason."
It took everything I had to appear completely unaffected when I lifted my face. I still didn't look at the girl. I think I was too afraid to, though I had no idea why. I just couldn't do it. So I tipped my head toward Eva in the most lackluster greeting I could manage.
"Looking good today," she told me, tossing her blond hair as she posed. "What say we skip class this morning and do something…fun instead?"
I snorted and shook my head. So she was running hot today with the flirting and come-hither glances. It figured. The last time she'd talked to me, she'd called me a bastard and probably would've slapped me if I'd been within smacking distance. She was one woman I was never going near again.
But the most incredible thing happened next.
The brunette next to her gasped. "E.!" she growled in a reprimanding voice, telling me a couple things. 1) She was not a blind Eva follower, she had her own mind, thank God. 2) She must not have heard the dirty rumors about me yet, or she just didn't believe them. And 3) She wasn't like the Mercer. At all. She had at least some decency and kindness in her.
This new insight had me glancing over before I could stop myself. She met my gaze, cringing as if apologizing for Eva's sake.
And once more, our eye contact locked and held. An intense buzz of desire rushed over my skin, soaking into every pore and then surging through all my internal organs. Up close, she was much better looking. There seemed to be a little more meat on her, and the fluid way she moved was like poetry. Then there was her face. Jesus Christ, plush kissable lips, big blue eyes, and an expression of innocence mixed with curiosity and verve.
Scared the ever-loving shit out of me. And gave me instant wood. Horrified by both my physical and emotional reaction, I forced my gaze away and picked up my speed, rushing into the school. I stopped by the bathroom to duck into a stall and cool off.
By the time I slipped into my fist class, my body had calmed down but the rest of me was still wired and completely spooked. It took me that entire first class to convince myself I was being an idiot.
After looking at her one time and listening to her laugh, I had applied a completely fictional personality to a girl I didn't know a thing about. I'd probably done it because there was so much about my life I hated and I'd taken up daydreaming a lot lately to get through. My mind could check out and go somewhere pleasant while my body was occupied, doing other things.
I have no idea why my mind had gone so many places with that one girl, though. I doubt there was anything too awfully special about her. Maybe I was so desperate for some kind of deliverance that I'd just latched onto the first thing remotely different, thinking it could save me.
But the only thing that was going to save me was to keep doing what I was doing until I'd earned enough money to get my family set up in a better life.
So back to my real life, I focused.
Fortunately, my second course of the day was able to pull a little more attention out of me. And by the time it let out and I'd found my third, I was sure I was past all the daydreaming bullshit for the rest of the morning. Until I walked into the next classroom and my daydream plowed right into me. Literally.
I wasn't paying attention to where I was going, busy looking for the perfect place to sit and trying to erase the rumors I'd just heard in the hall from my head.
"Isn't that Mason Lowe? Oh, my God. You know what he is, don't you?"
I ground my teeth, wondering how many times I was going to overhear that line this year. And that's when it happened. The impact knocked the breath out of me and yanked me to the present, only to find a girl sprawled out on the floor in front of me in the aisle between desks. Her long, silky hair told me who she was immediately. Since our collision had caused her to spill her bag to the floor, she started grabbing things up even as she began to apologize.
"Oh, my God. Sorry. I didn't see you. I'm so sor—" She looked up, and the words died on her tongue.
It didn't pass my notice that she was damn near kneeling right in front of me. I fisted my hand to keep from reaching for her and gritted my teeth to keep from breathing. Then I commanded another part of my anatomy not to react at all.  But, Jesus, it did anyway because, hello, she was kneeling in front of me. If she had reached forward in that second and unzipped me, I wouldn't have stopped her, public freaking classroom filling with other students and all. Hell, I probably would've tangled my fingers in her hair and helped her along.
Every muscle in my body grew so taunt I'm surprised I didn't combust on the spot. A ringing started in my ears, and I know she began to jabber something to me at top speed, but I didn't hear a word she said. It took everything I had to keep absolutely still. But then she lurched even closer to reach for a few more spilled items, and if she had looked, I know she would've seen just how friendly I was currently feeling toward her. 
I jumped back to keep from grabbing her and pulling her against me, and she looked up, her eyes startled and hurt. A sharp pain stabbed me in the chest because I knew I'd caused that miserable look.
She asked me if I was okay, and I wanted to tell her that I was so far from okay it wasn't even funny. But I mumbled something about being fine, not sure what exactly I said, except it didn't seem to reassure her. Conversational skills weren't exactly my strong suit at the moment. Her presence was throwing me all out of whack. No one had ever alarmed me the way she did.
I reached down and grabbed the last of her books on the floor, handing them over to speed this uncomfortable encounter along and stop the torture of wanting something and knowing I could never have it. Then I slid into a chair to let her pass. When she did, this sweet flowering smell drifted by, and I had to grab the edge of my desk to keep from going insane.
My new life mission became: Stay away from that girl at all cost. She frightened the total hell out of me.
But you all know how well that plan worked out.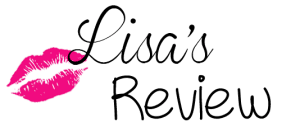 My rating: 5 of 5 stars
*ARC Given to Blog for Honest Review*
5 "Hotness" "Sweet Pea" 'nose-wrinkling' 'Make Me' Kisses!
So I can't believe these words are about to come out of my mouth but…I am in love with a gigolo. Is there a support group for this? This book…blew me out of the water. The writing style was new and refreshing and practically flawless…the characters were brilliant…the story line was fresh and different….the emotions held me every step of the way…I couldn't put it down. I read it in less than 24 hours and then it broke my heart when it was over, cause I'm so not ready to let go of Mason Lowe.
Reese Alison Randall or is it Teresa Margaret Nolan? First of all…she is my newest addition to the 'heroines I want to make my bff' list and she makes the very short list of 'heroines that I fell in love with before the hero's' list. I. Love. Her. Every part of her, even the quirky things that maybe could get on other peoples neves…nope, I love those things too. Why? Because she is just like me! Which makes her awesome! (in my opinion). So…what do I specifically love about Reese? Her personality is out of this world – she has had some shit happened to her and instead of letting that change who she is, she turns it around and doesn't let it get her down. She's changed her name and moved half way across the US, away from her family and everything she has ever known…but that will not stop living. She's spunky, she's hilarious, she squee's!, she's sarcastic, she's smart, she doesn't judge, she's witty, she's kind, she's adventurous, she's optimistic….and I could literally go on for ever and ever. And there's another thing about Reese…she loves hard and fierce…especially the boy she shouldn't.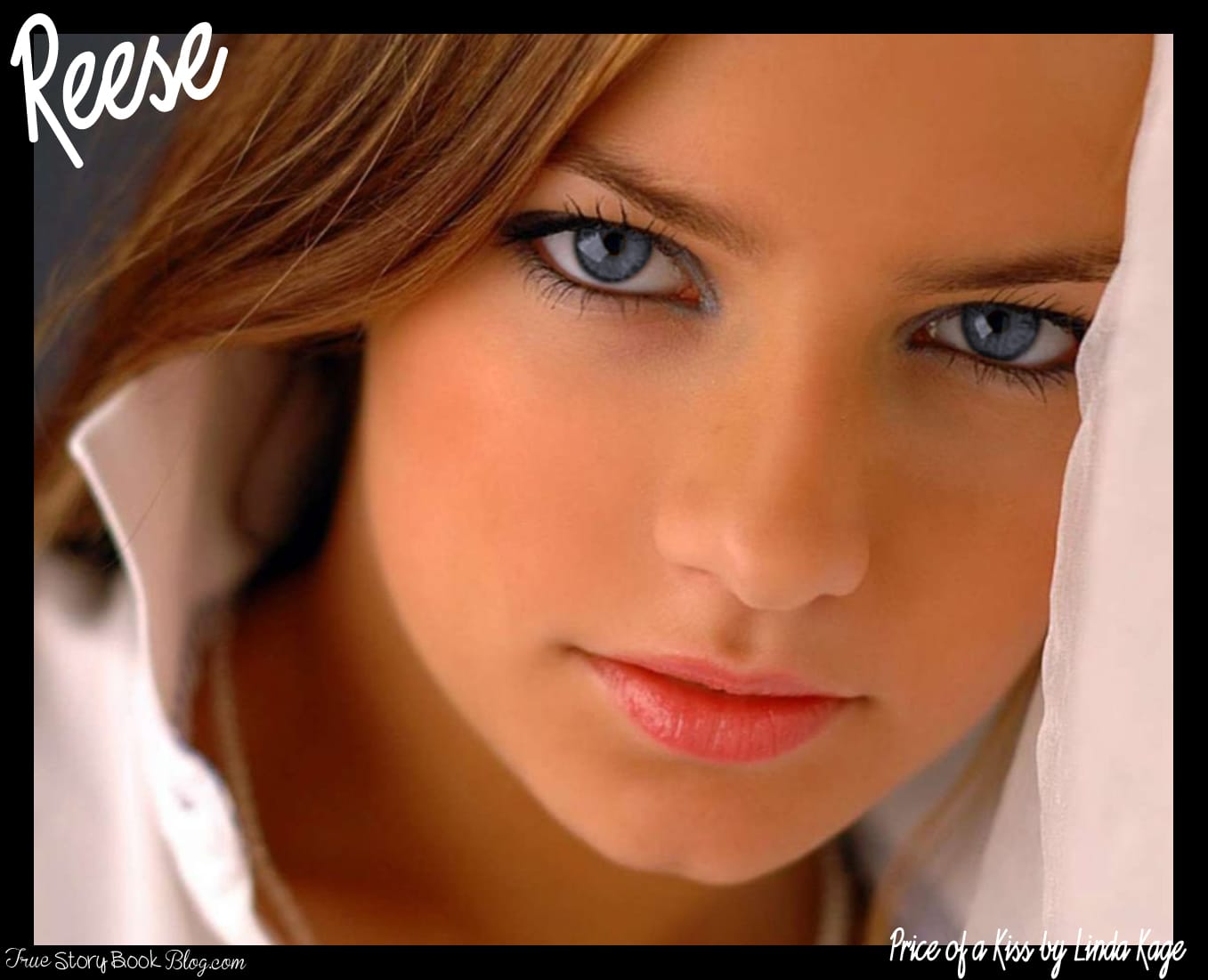 'I didn't respond – couldn't if I'd wanted to. I was too busy being electrocuted from the inside out. My fingertips sizzled and toes curled as if an invisible, kinetically charged bolt tethered me to the hunk fifty yards away, who seemed to bind us together with his stare alone.'
Mason Lowe…yeah, I was worried about Mason in the beginning, I didn't know if I was going to like him. I mean come on…even Reese was calling him an 'ungrateful bastard jerk face', I'm allowed to have mixed feelings. So, yes, I was sketchy at first…and then he warmed up to me…and it got better and then he just melted my heart and there was no turning back. Even when he kinda broke it a little…and not in the way you might be thinking. Mason is extremely misunderstood, he's judged daily, the town outcast, the one everyone gossips about and just by association, he can taint someone. And for many reasons, he doesn't want his past to affect Reese. I'm not trying to justify or rationalize what Mason does for money…but I'm pretty sure he's the most noble male prostitute in the world, which breaks my heart just a little bit more. Could it be really easy to sit back and judge him and not get over the fact of what he does for many reasons? Absolutely. But all of those just somehow melt away and disappear once you see him with Reese. Every single bad feeling or questioning thought went Poof from my brain the second I experienced the way he felt about her…
"Every woman treats me that way, Reese. I'm not a person to them. I'm just…a good time or something vile to be avoided at all costs. And then you came along and you…you hugged me. You are the first person who sees me, Mason, not sex for sale. And that kind of compassion is not a sign of a selfish person. At all."
So Reese doesn't want to be in a relationship after her past and that's not a problem for Mason because…clearly…his profession prevents him from having any relationships. So where does that leave them? Friends of course. Their friendship is…unique. I don't think Reese has ever had the freedom to have a friendship with someone she lusts after and Mason, to be honest, I don't think he's ever had a female friend. But their friendship is unique…okay, so Mason is hot, we get it – but Reese doesn't let that affect her to the point that she doesn't want to get to know him as a person. Heck they talk about eye boogers and zits! And she is so carefree with him, they joke and watching Mason slowly let her in and actually experience that connection…*sigh* I loved it.
'A look of utter wonder and sadness crossed his face.
Then he shook his head and gritted his teeth. "This sucks. He can ask you out and take you to dinner and try to steal a goodnight kiss. He can go as far into it as you'll let him take you. And I can't even compete." He grinned, though his eyes were still full of agony. "I think I fell for you the moment I heard you laugh across the campus courtyard. When I looked over and saw you, I knew. You were something different. Something incredible. I knew from that first glance that nothing was ever going to be the same again. You were…a complete game changer. Even when I realized you were sitting with Eva and might be like her, I didn't care. I wanted to know everything about you."'
Okay…so maybe I was too swept up in loving Reese or questioning Mason, but I really didn't expect the…circumstance that eventually brought them together. I shouldn't say circumstance, it's really a person. It's Mason's sister…Sara…and o…m…g…I fell in love with her too! The relationship that she and Reese have is…there are no words. Sara has CP and while she may have a disability, that does not keep the teenage girl hidden from beneath the surface! Sara is Reese's 'little buddy'…she allows Sara to feel normal, they have dance parties and do make up and mani-pedi's…and Sara gets attached almost instantly. Reese is amazing with her and that is the key thing that draws Mason out from behind his elusive walls to want to get to know her more. I have to applaud Ms. Kage for doing an amazing job creating very well rounded characters across the board – even the evil ones (specifically one douche-tastic wench of a landlady that deserves to be cunt-punted off the fact of the planet)…she was still an excellent villain! I can truly say I've never wanted to throw up on and slap a bitch both at the same time.
"Hey, Sweet Pea," he rasped.
If I wasn't turned on before, I certainly was now. His morning voice put his regular voice to shame, all sleep-clogged and sexy with the perfect amount of huskiness to it.
"Hey, Hotness," I returned, my fingers itching to reach out and just…pet him. Giving in to temptation, I asked, "Can I touch you?"
His lashes closed, resting against the tops of his tanned, sculpted cheeks as his smile grew broad. "You don't have to ask."
GOD there was so much I loved about this book…of course, it's clear I loved the characters, the story line, like I said…it really wasn't predictable for me and there were plenty of chances for it to go there. The emotions…oh my goodness the emotions! I was taken all over the board – laughing out loud to crying and screaming 'No'! The writing style is uniquely awesome. The whole thing is very conversational…I felt like the entire book was Reese talking to me…telling me the story of her and Mason. I can't even do it justice or properly describe it, just every now and then there were these little comments and things she would say that I couldn't help but smile at…her squee's…all of it just felt very natural. The words just flowed off the page for me, it was more than just the style, it was the tone and the language, and so much more – the combination was just perfect for me, I couldn't get enough. Except for the prologue, the entire book is from Reese's POV and it was brilliant but I am so glad that we did get that brief glimpse into Mason, even if it did make me crave more. Understanding why he did it beforehand did help a little bit when it comes time to see past his 'flaws'.
'"I know it has to be damn near impossible for any woman to deal with a boyfriend who has a history like mine," he admitted, "especially being that it's a very recent history for me. And it isn't fair to ask you to. But I need you to. If anyone can get over what I was, you can. You are so strong. You are so amazing. You are…everything."
See, was it any wonder I was so obsessed with this guy?'
Alright, so here I go…knowing this is technically the end of Mason and Reese…secretly crossing my fingers that it's not. I got my HEA…they're happy, but seriously Linda had to go and drop a line in there at the end that has me squeee'ing and hoping and praying that there will be a book 2. A girl can hope…and/or beg, plead, bribe…whatever it takes. Mason and Reese's unique tale of love and friendship and finding your soul mate in the most unlikely way touched my heart…they're truly unforgettable.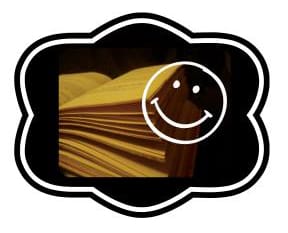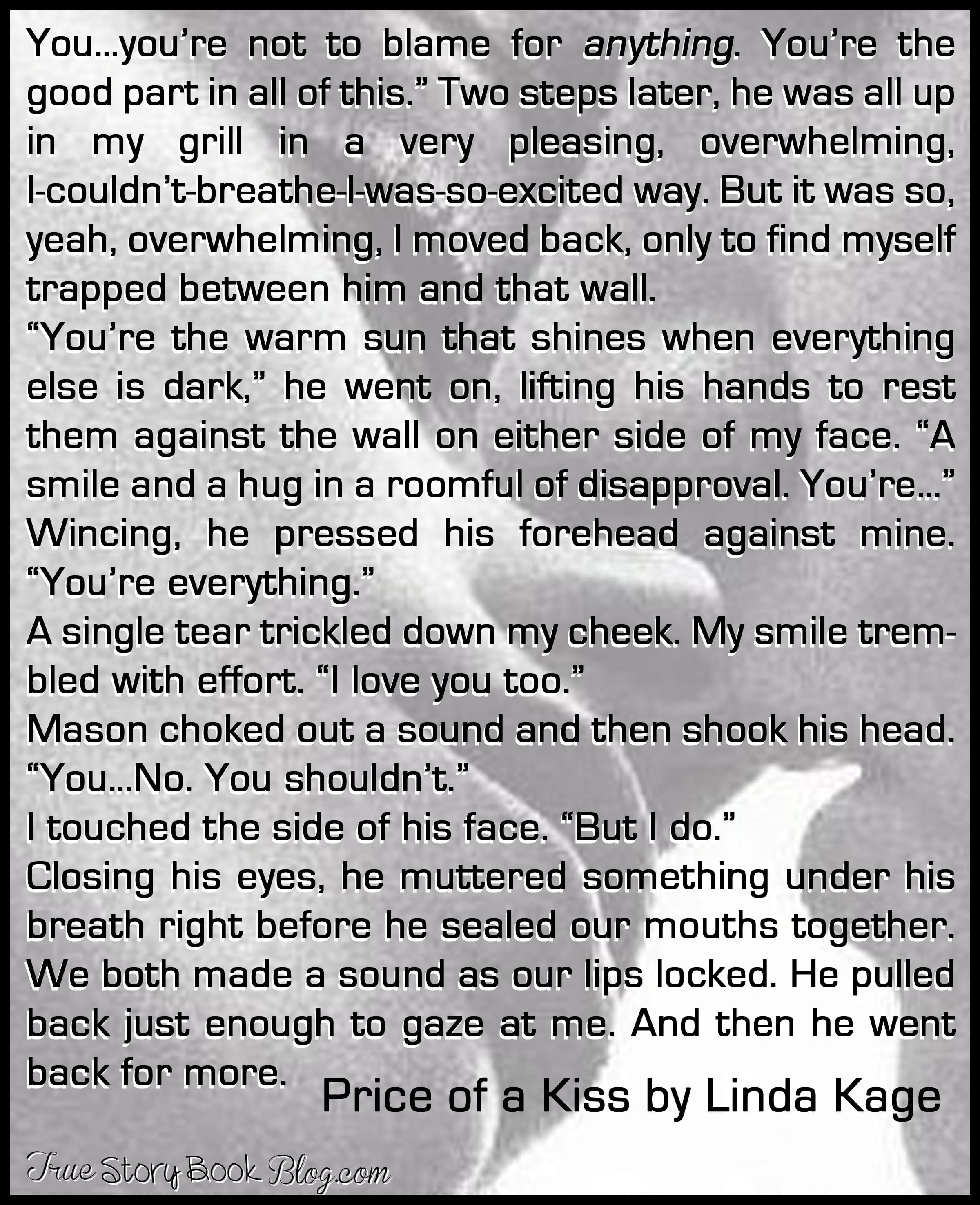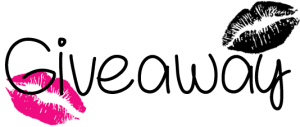 Click here for the Rafflecopter giveaway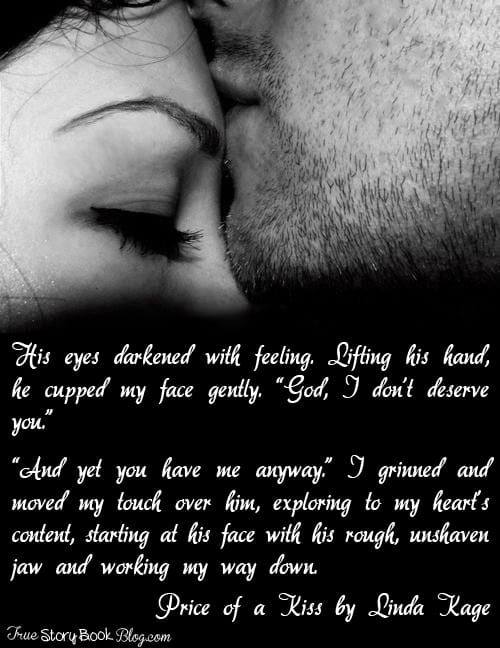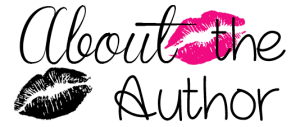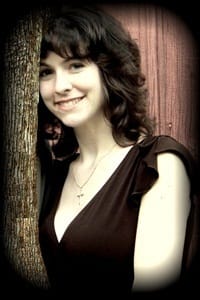 The youngest of eight children, Linda Kage grew up on a dairy farm in the Midwest. She now lives in Kansas with her husband, daughter, and nine cuckoo clocks. Linda is a member of Romance Writers of America and its local chapter, Midwest Romance Writers.