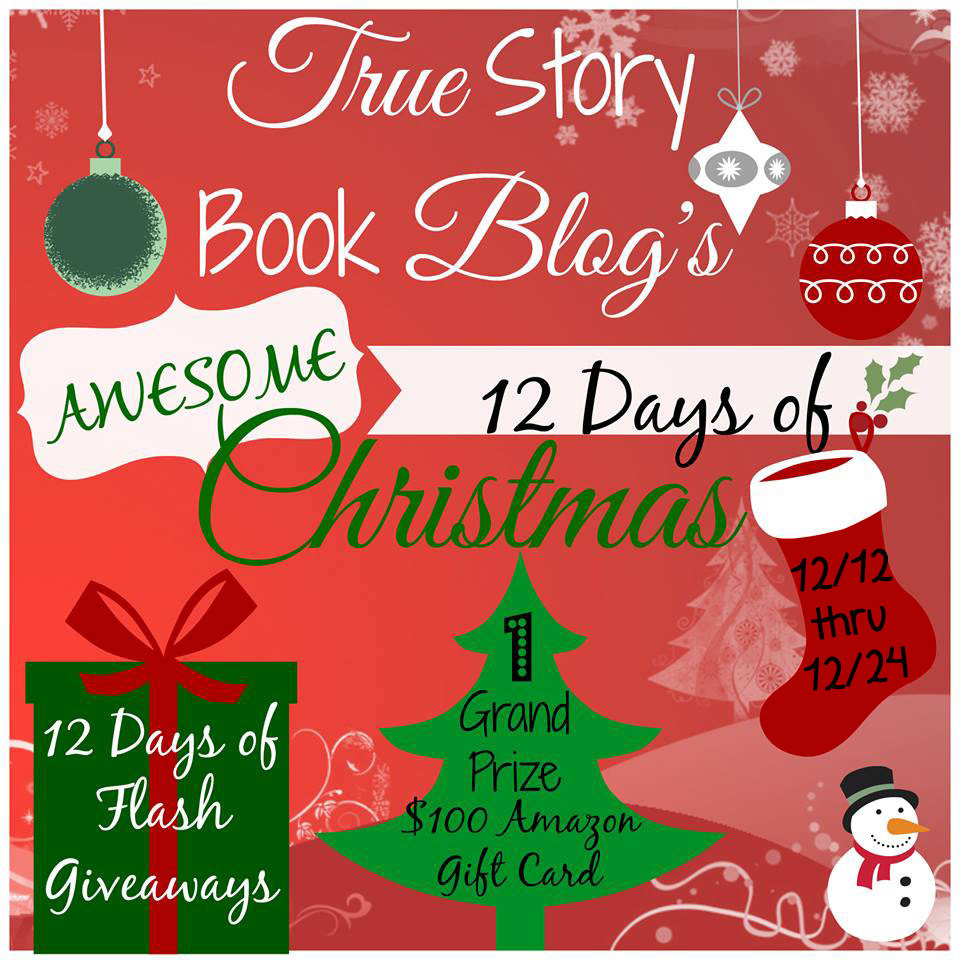 We tried to keep this in but…well, we're no good at keeping secrets!  In the spirit of Christmas, we're going to countdown our own version of the 12 days of Christmas!
For the next 12 days leading up to Christmas Eve, we'll be doing a flash giveaway a day on our Facebook Page.  Each day will have a different…"Book Inspired" theme and the winner will have their choice of one of the books/series listed according to that day.   So make sure you check our Facebook page for the giveaway of the day starting tomorrow!
Plus…we couldn't just stop there!  There is a grand prize rafflecopter giveaway for a $100 Amazon Gift Card!  So many chances to win!  Of course you can enter the rafflecopter now but keep your eye on it because each day there will be more options added daily to gain more entries for the gift card.
This giveaway is open internationally.
We hope you have a wonderful holiday season with your family, no matter how you celebrate.
xoxo ~
Lisa

& Brooke